On average, 25% of the time people spend consuming media is spent on a mobile device. The shift to mobile is driving rapid increases in mobile ad spending. Media research agencies forecast that mobile ad spend will grow by 128%, increasing by $64 billion dollars, from 2015 to 2018.
As time spent on mobile increases, as it most certainly will, marketers will have to become even savvier about where they allocate their budget. The shift to mobile is really a shift to mobile apps. 90% of the more than three hours spent daily on consuming mobile media takes place in apps.
Apps of all kinds are proliferating, but what kind of apps are consumers drawn to? While it is easy to believe that consumers today rely heavily on social/messaging apps, it is in fact entertainment apps that are drawing more attention. Of the time spent in mobile apps, consumers on average spend 17% in entertainment apps, with only 12% is spent in messaging.
JOOX is one of these rising entertainment apps that connects music lovers to their favourite artists and albums. All these macro trends are borne out in the day to day behavior of JOOX's users. 99% of users stream music from JOOX through their phones.
On average, JOOX users spend about 80 minutes a day listening to their favorite music on the platform.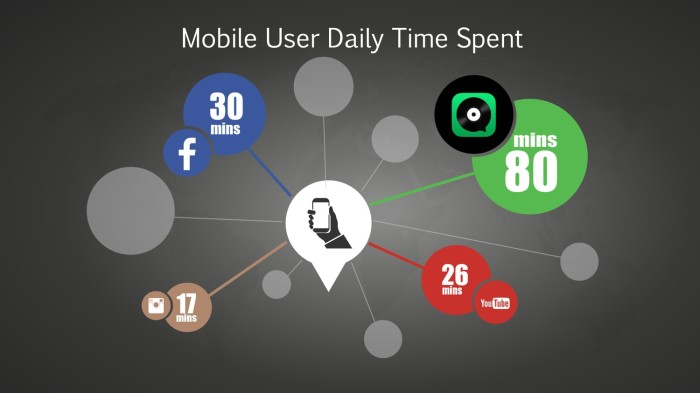 From millennials to business professionals, JOOX users are music-savvy, with varied interests including art, travel and leisure and sports. Beyond music, JOOX is also an engaging platform that connects brands with its diverse audience. With traditional advertisement like banner ads, audio ads and splash ads, JOOX also provides a unique opportunity for marketers to demonstrate their brands' character through category playlists and in-app skins.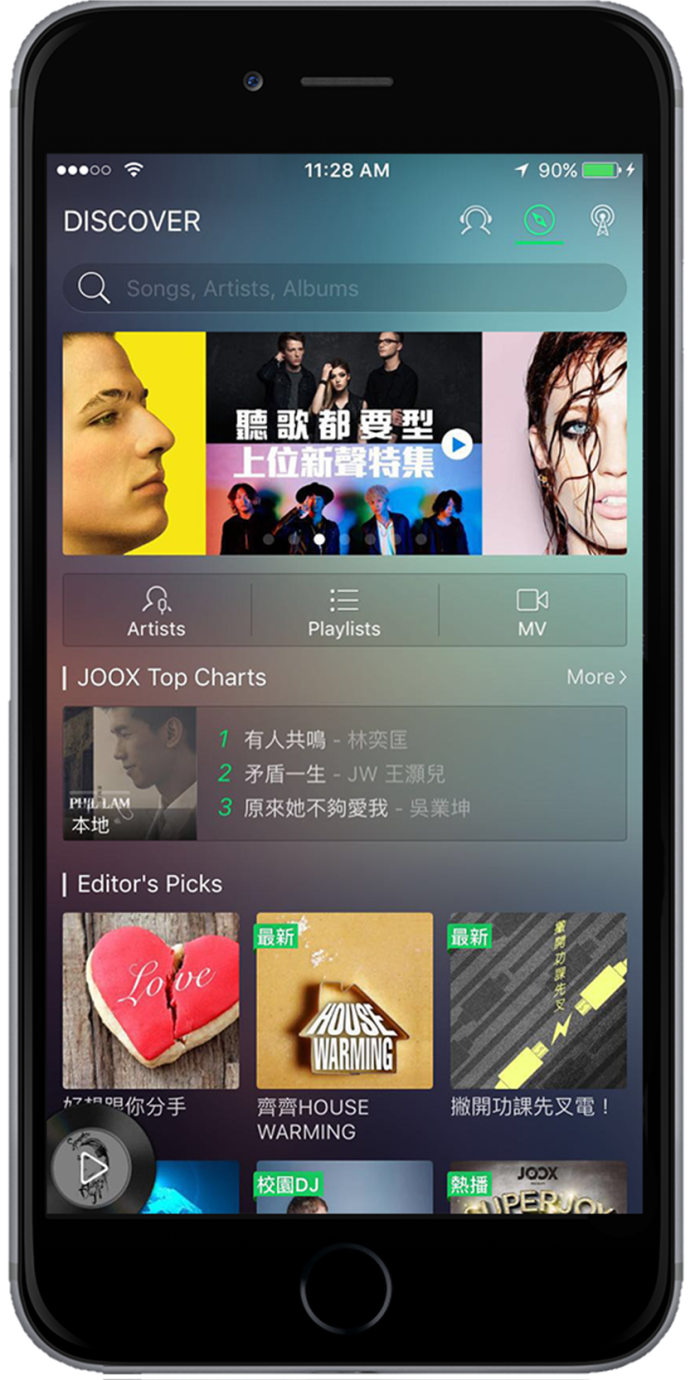 JOOX users listen to its timely, locally curated playlists 46% of the time. With category playlists, brands can create their own personalised playlists, connect with target users and provide the soundtrack for their audience's daily lives. For instance, a travel brand could curate a special themed playlist like 'Songs To Survive a 10-hour Flight'.
Skins, or theme backgrounds, are designed by brands and can be downloaded for free by users to provide the backdrop to the app as they play their music and search for new artists. It's a good way for fans to share their love of brands.
Consumers today are spending more time on mobile than the web. There is no better time for brands to look for in-app advertising to target the right audience at the right time, without the need to fight for their attention and interrupt them while they are enjoying in the app.