Things are looking up for the media, PR and advertising industry, said a latest report from Hudson.
According to the latest Hudson Report: Today's workforce demands tomorrow's skills employers in the media, PR and advertising sector dominate the latest figures, with 67.6% looking to increase headcount.
Social media and digital marketing are a key focus areas, with many hiring new talent or relying on marketing organisations to drive delivery on platforms such as LinkedIn, Facebook and WeChat. The report found that more than four in 10 hiring managers (43.5%) are looking to increase their permanent headcount over the next six months compared to 35.9% in the latter half of 2015.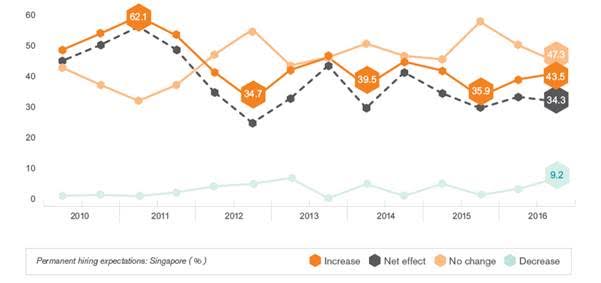 "The switch from traditional advertising channels to newer ones, such as apps, blogs and predictive tools, has meant more work for agencies and has buoyed that sector. However, consultants need the right skills – in social and digital just as much as traditional media relations – to be in demand," Tulika Tripathi, managing director, Hudson Asia said.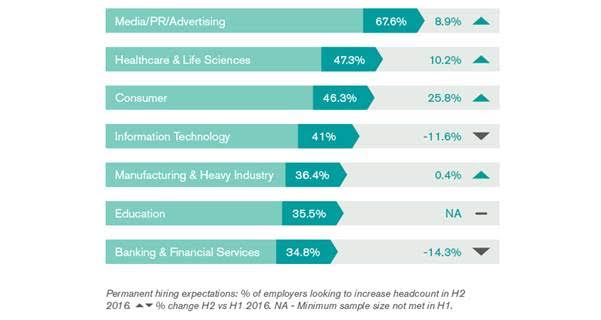 She added there is strength in key sectors, and employers with competitive talent offerings will have an edge in attracting the best people.
However while almost nine in 10 Singapore organisations (88%) believe they drive and reward innovation, a quarter of employees (24%) say their organisations do not encourage innovation at all. In fact, findings from the survey show that only 70% of employees say their organisations encourage innovation – suggesting that employers are more confident than their people.
"Singapore employees increasingly want to be a part of something they see as innovative, funky or game-changing," Tripathi said. "Many desire to work for companies like Facebook, LinkedIn or Lego, not necessarily as innovators themselves but as part of a company that is seen as innovative."
The new report analyses the talent landscape and provides insights on what employers might expect in 2016 and beyond, based on the views of over 630 employers and employees. The report points to a significant gap between the views of employees and managers on how businesses are managing innovation.
Other buoyant sectors are Healthcare & Life Sciences (47.3%), Consumer (46.3%), Information Technology (41%) Manufacturing & Heavy Industry (36.4%), Education (35.5%) and Banking & Financial Services (34.8%).