China's second largest e-commerce giant, JD.com, has opened its first offline fresh-food supermarket in Beijing last week, following Alibaba Group Holding Limited into the physical retail market.
Dubbed 7fresh, the new store is located in Yizhuang district near JD.com's headquarters. It occupies a space of 4,000-square meters and put a focus on technologies by supplying solutions such as smart carts that can help guide shoppers to desired aisles, screens that display information on items that shoppers pick up, etc.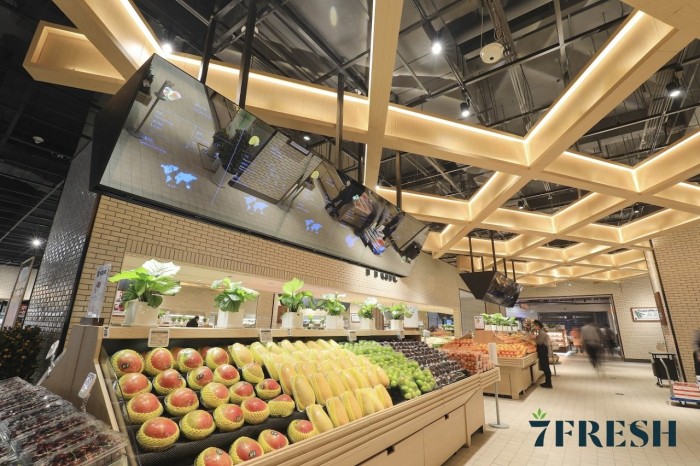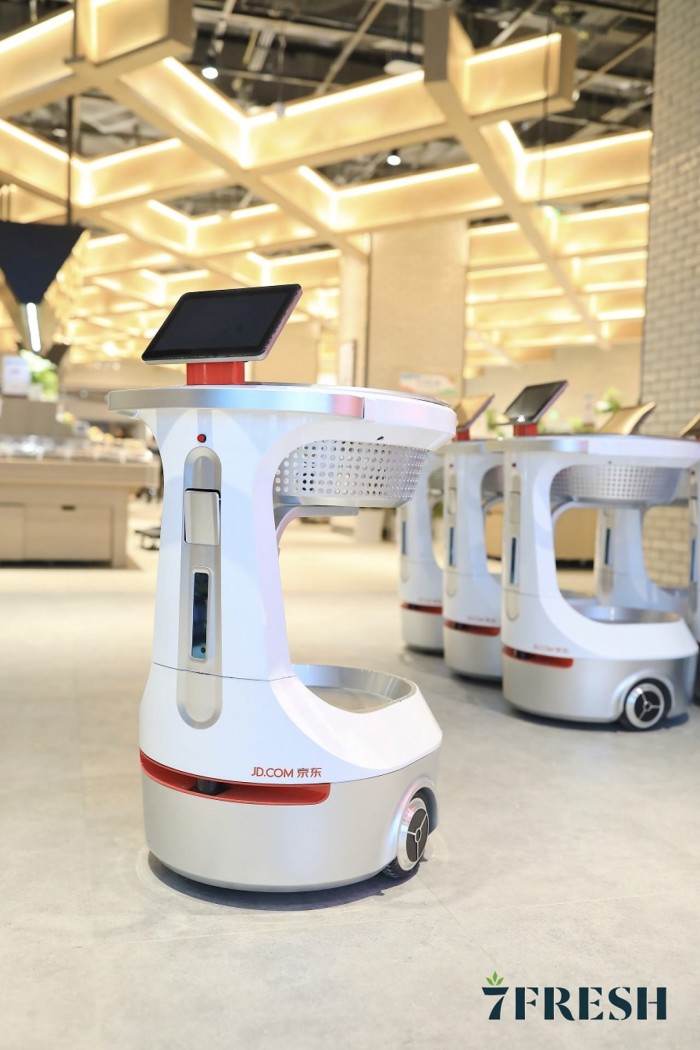 Like Alibaba's Hema, the store provides a range of food categories that cater to middle-class tastes, including cooked-food to fresh fruit and meat that are imported from New Zealand and Australia. It also offers delivery services within a five-kilometre radius, and promises shoppers to get their groceries in about 30 minutes.
According to a social media post from Richard Liu, the founder and chief executive of JD.com, the stores' transactions have surpassed 10,000 a day during the trial operating period.