IdeasXMachina, the 4As' independent agency of the year, has shared practical tips to avoid unnecessary friction with the Ad Standards Council (ASC) in a concise infographic warmly welcomed by the local ad industry.
Third Domingo, IXM's CEO, first posted the infographic on Facebook but has since been shared by dozens of ad practitioners and even the ASC on its official page.
Like most advertising watchdogs, the ASC usually clash with ad agencies as it makes sure that all campaigns meet stringent requirements covering fairness and quality. While it means well, months of work for some agencies gets delayed, revised or worse, even scrapped.
Speaking with Marketing, Domingo said that it was originally an internal document for IXM's account team, who like others in the industry, have run-ins with the ASC.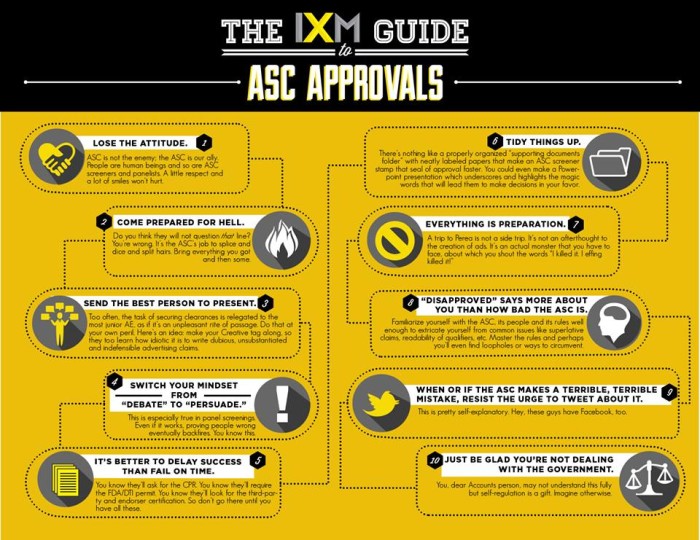 "I got sick and tired of them complaining all the time and complaining loudly in social media about how evil the ASC is. To my mind, it can only be your fault if you can't have anything approved," he said.
Below is a screenshot of one of the initial posts of the guide by Corinne Maxine Javier, IXM's account manager.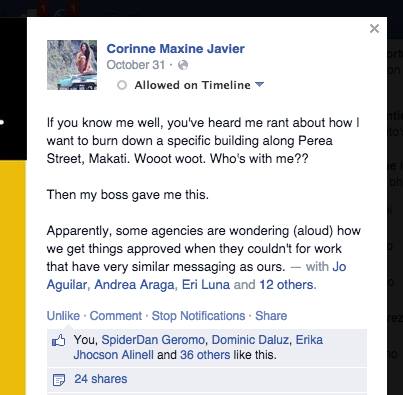 He also shared that it is was partly in response to a heated debate between a local agency and the ASC during a recent 4As general membership meeting. He declined to name the parties involved.
What primarily motivated Domingo to create the infographic was to remind the industry that the ASC should be treated as an ally and that "self-regulation" is a gift, referring to how complicated if the government were to be involved.
"It's always a love hate-relationship with the ASC. Even with me. Obviously if you got approved no problem, you love them. If you got disapproved, you hate them.
"But me, I always temper that with the idea that everything is preparation. Disapproved says more about you than how bad the ASC is. It's true," he adds.