Customer data, internal records and intellectual property are the primary targets of cyber attacks in China and Hong Kong, showed by a recent survey from PwC.
According to PwC's Global State of Information Security Survey 2016 (GSISS), the average number of detected information security incidents in China and Hong Kong over the last 12 months reached 1,245, surged 417% compared to the average of 241 recorded the year prior.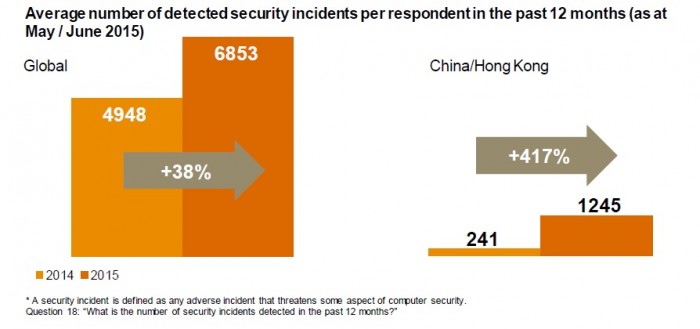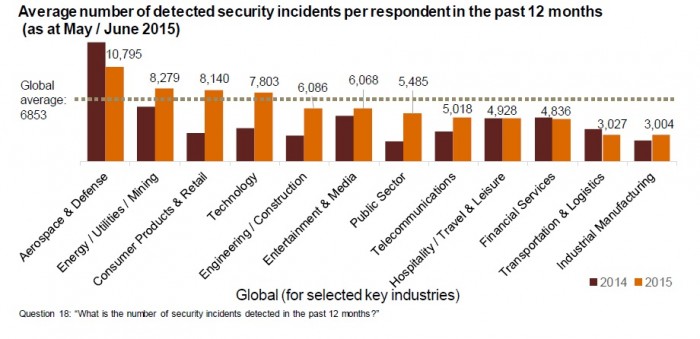 Attacks are coming from all angles and the industries facing the most impact include consumer, retail, and technology.
In terms of targets, customer data, internal records, and intellectual property were the data most impacted by detected cyberattacks in China and Hong Kong while security incidents compromised customer records saw a 64% rise.
The average financial losses due to cyber crime in China and Hong Kong reported a rise of 10% from prior year to US$2.63 million over the period.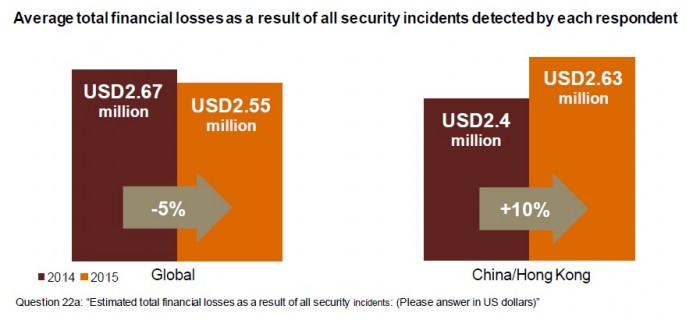 Respondents from China and Hong Kong documented current and former employees to be the source of exactly half of all detected security incidents. Further, the involvement of unknown inside sources accounted for up to 42% of detected security incidents.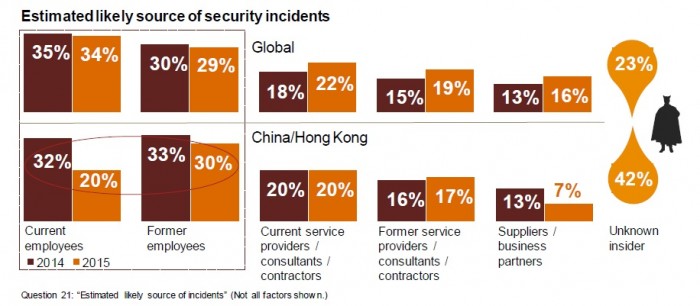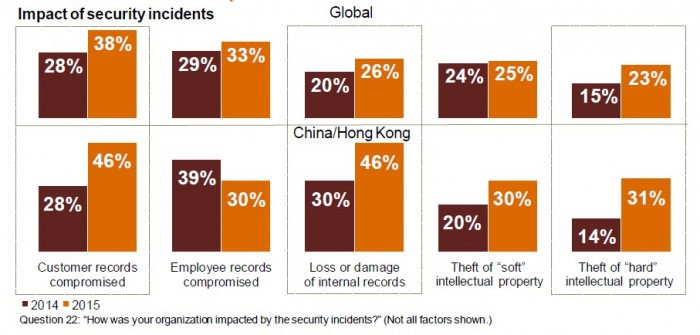 As the cost of information security incidents continues to rise, firms have been adapting. Respondents from China and Hong Kong allocated 16% more funds to information security budgets in 2015 than in 2014. Those respondents also documented average spending of US$7.9 million in security.
"Companies must continue evolving their security strategies to stay prepared for ever-growing cyber risks," said Kenneth Wong, PwC China and Hong Kong cyber security leader.
"This should include implementing a robust control cycle to continuously identify new insider threats and improve security controls. It will also be important to integrate cyber security into plans for new technologies such as the Internet of Things, while reviewing gaps with the latest cyber laws and regulations."
The eighteenth PwC Global State of Information Security Survey 2016 was conducted online between May and June 2015. It is based on responses from more than 10,000 senior management spanning 127 countries. Over 330 of the respondents were based in China and Hong Kong.