JOOX, the music streaming app from Tencent, has conducted a survey of 1,600 people in Hong Kong to understand their music taste. The finding reveals Cantopop (86%) is most popular music genre among Hongkongers. It follows by Mandarin (51%), English (33%), Korean (13%) and Japanese (9%) songs.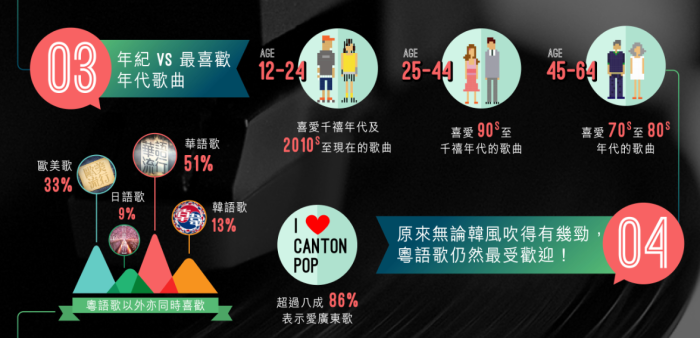 When it comes to music, Hong Kong people's taste is different from place to place. According to the survey, respondents in Eastern, Southern district and Tsuen Wan like classical; and Central and Western district love England music; while people in Kwun Tong endorse Chinese opera.
Meanwhile, Sham Shui Po and Tuen Mum love blues; North district likes rock; People in Yuen Long love blues and country folks; while Tai Po endorses country folks. Hongkongers in Kwai Tsing like rock, dance, electronic and hip pop music, the district has the widest selection of music targeting the youth market.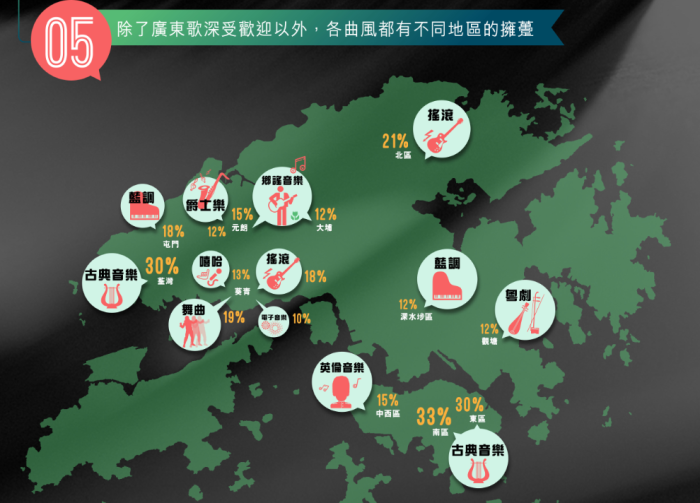 Most of people listen to music when they are free to enjoy leisure time. For the youths in the city, they enjoy music when they are playing electronic games or having showers. People from New Territories such as Tuen Mun and Yuen Long will listen to music on the go.

On other hand, over 60% of respondents say they are now streaming music online. Only less than 24% purchase CDs.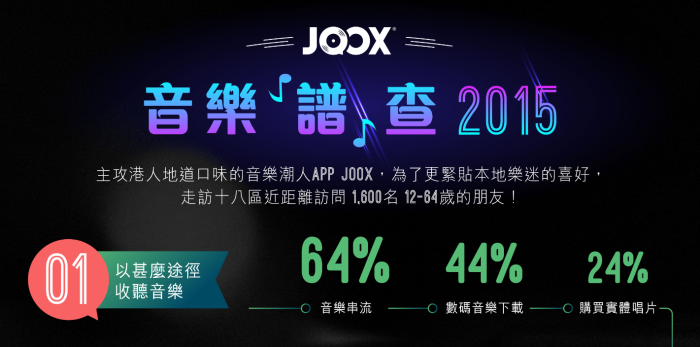 "The survey has provided us an overview of music selections among Hong Kong people.We are glad that JOOX is now offering music that Hongkongers love where you can find Cantopop, K-Pop, Classic, Blues or even Chinese Opera in our app." said Katie Lee, Tencent spokeswoman in Hong Kong.