Content marketing has been on the growth and today in APAC any and all marketers are certainly trying to dig deep and come out with entertainment and informative content for their consumers.
A report by Polar on Branded Content Markets indicated that Asia Pacific has been the most consistent region with stable click through rates (CTRs) in comparison to all other geographies. While Europe recorded the highest CTR in Q3, markets such as Asia Pacific are now "continuing to mature".
The Middle East recorded the second highest CTR followed by Canada, UAE and US. The total average of the average CTR amounted to 0.33%.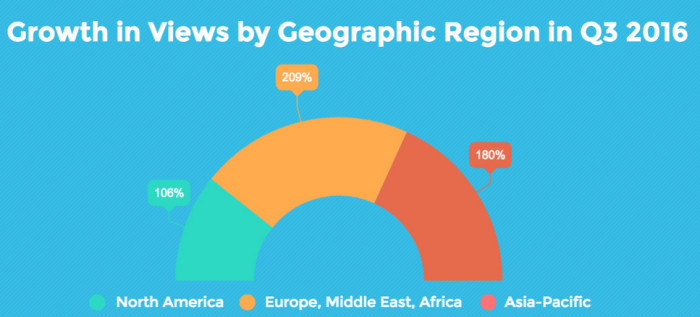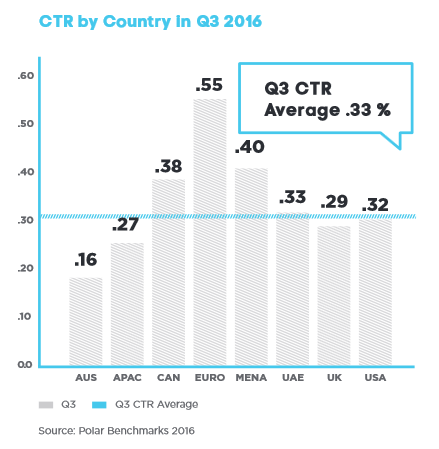 The number of views driven by Asia Pacific in Q3 2016 increased by 1% as compared to Q3 2015. The region, said the study, consistently boasts one of the most stable CTRs among all geographic regions analysed. However, no individual country alone has had enough branded content views to represent separately.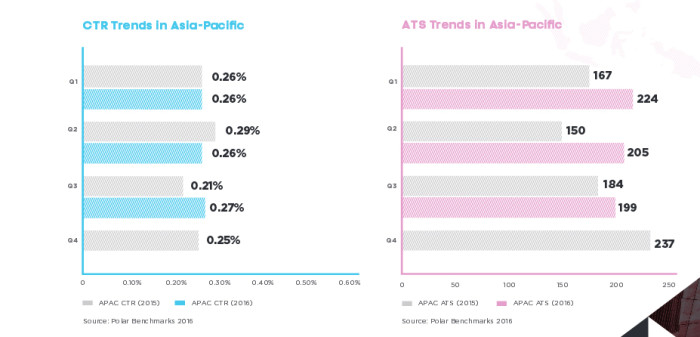 Meanwhile, the views in North America dropped by 9% and EMEA gaining more ground as their branded content programs grow more sophisticated.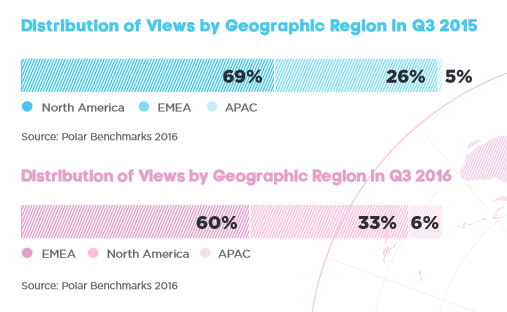 While EMEA showcased the maximum growth in views by geographic region, it was followed closely by Asia Pacific.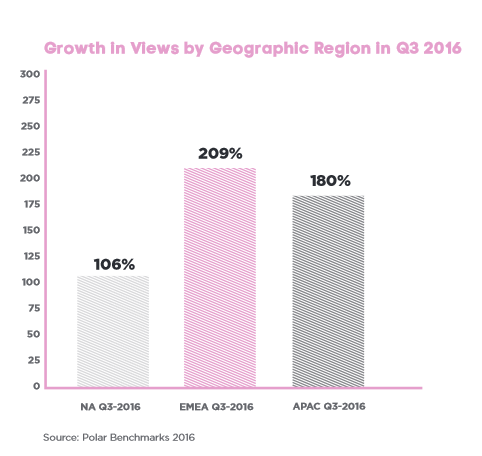 What gets folks clicking?

Business and finance related content were the standout performers, beating the average by 16% in Q3-2016. This was closely followed by fashion focused content. However, health and lifestyle focused verticals had the weakest average CTR, under-performing the global average by 18%.
Traditionally, arts and entertainment focused publishers have performed  well with native promotions to branded content, said the study.
Lighter subject matter gives publishers and marketers the opportunity to create more engaging native ads without betraying the editorial standards of the section.
Health and lifestyle focused publishers have seen dips from Q3-2015. According to the study, one reason may be competition from programmatic native in the subject matter. Most low quality, questionable advertising ("click bait") content focuses on the health space, it added.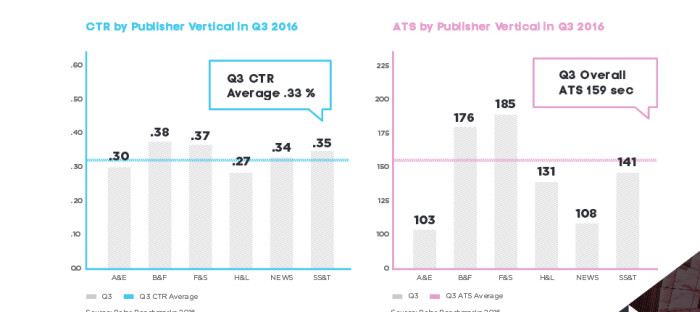 How is the content viewed?
According to the study, more than half of a creative's views occur within the first two weeks of going live and almost 80% of the views occur within  the first month.
CTR performance on mobile and tablet devices continues to improve, beating the overall average by 27% and 32%  respectively. Desktop on the other hand falls even lower below the overall average CTR of 0.33% by nearly 40%. Time spent tells the opposite story; desktop content boasts a time spent 27% higher than the average, while  mobile and tablet dip below at 13% and 23% respectively.
Mobile users seem to prefer bite-sized content, while desktop users typically have more time to consume larger and  longer content experiences.
Desktop screens also provide greater visual real estate to make content more engaging,  thus leading to higher engagement times.