It is the holiday season, and shoppers in Southeast Asia are on a shopping frenzy.
According to a report by Facebook, majority of the shoppers online look for gifts and offers online. For instance, while nine in 10 posts are on mobile during the festive season and 46% more mobile videos posted online compared to the non-festive season on average.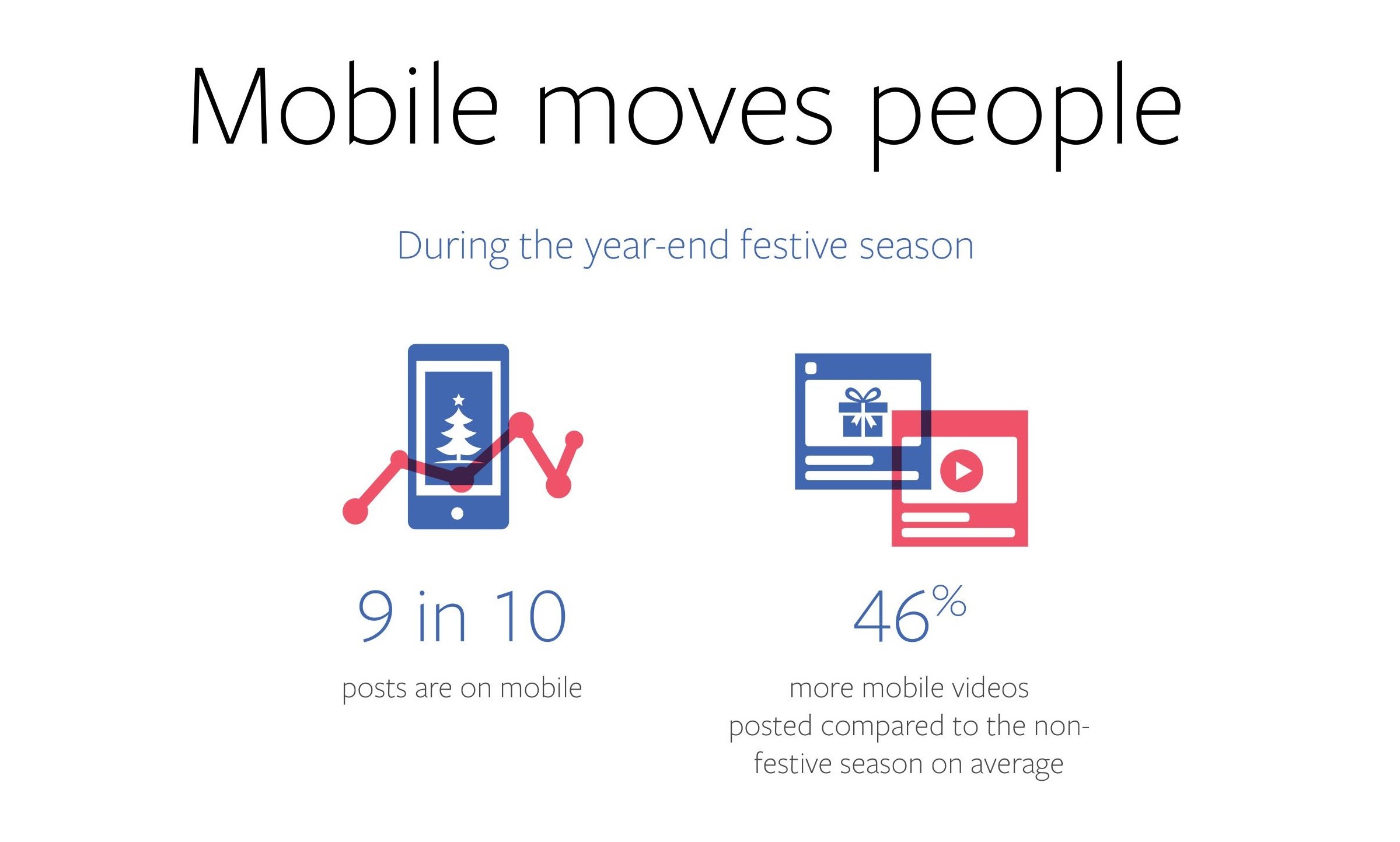 According to Facebook, people in Southeast Asia shop online earlier than most would expect, and they are purchasing items 55% more during the festive season on Facebook.
Singaporeans start early with their festive shopping sprees. They start posting 32% more compared to January to July on average. Moreover, in September, Singaporeans start purchasing 48% more through Facebook on compared to June to August on average. In the Philippines, people post more as early as September, by 21%.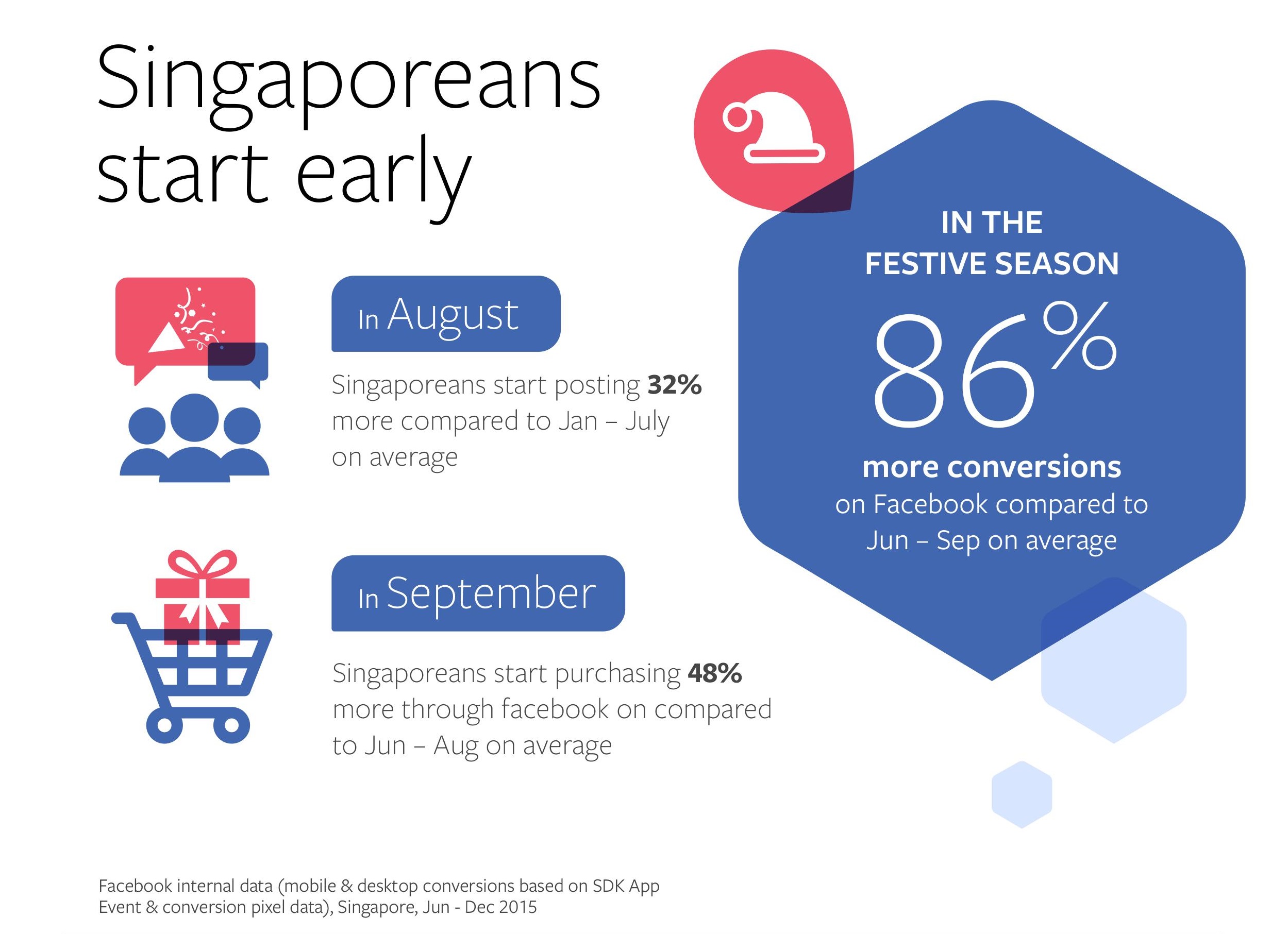 The key to connecting with your audience across the buying journey is: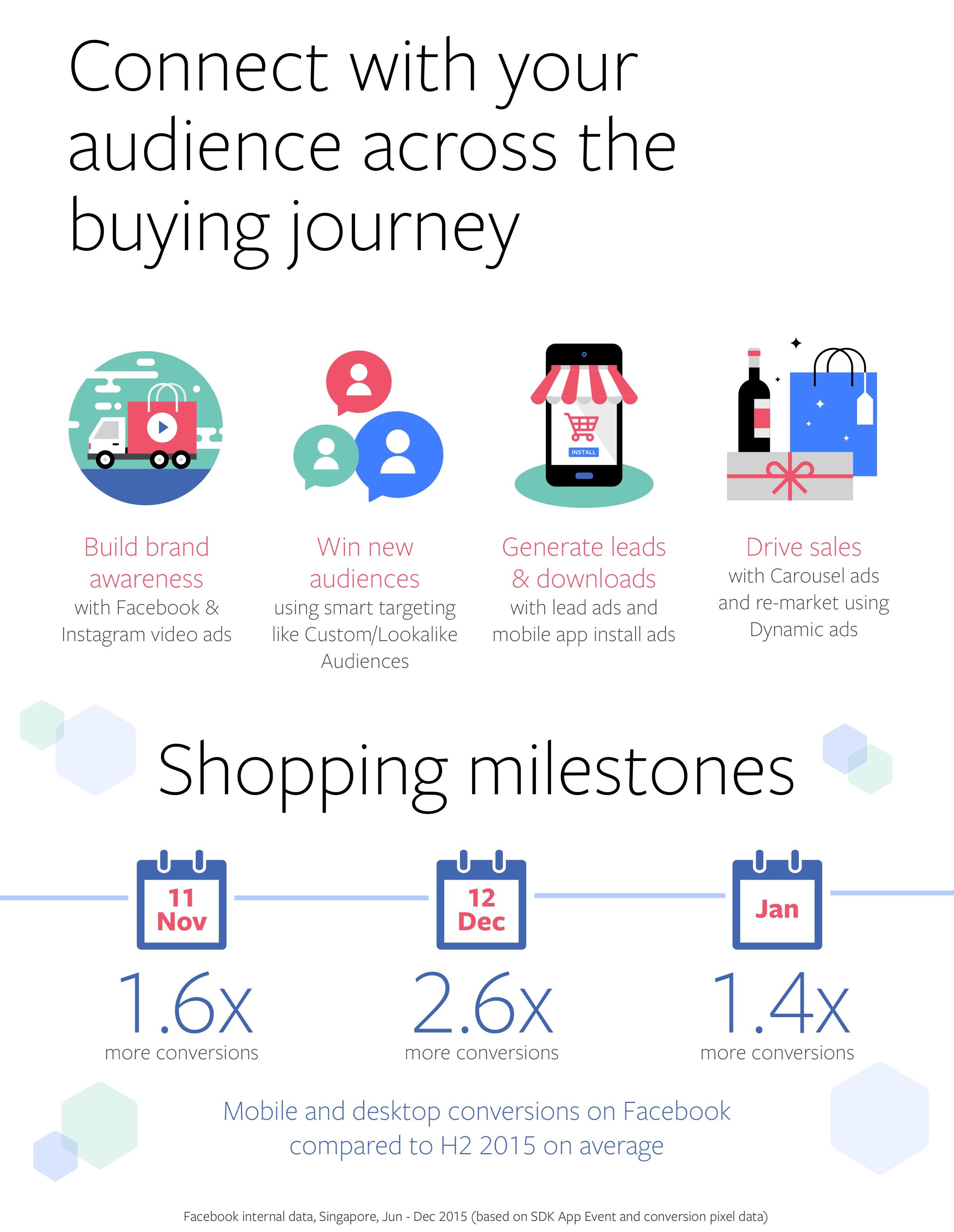 While good mobile creative, coupled with the right targeting, can help businesses go far in brand building and sales, the following are a few strategies that brands can start implementing in the future:
Start beforeNovember 11 and build awareness by telling your best stories with video ads. Remember to optimise your video for mobile: Ddesign for sound-off, capture attention quickly, and front-load with your key message and branding.
Break through the clutter
When shopping is in full swing, showcase your products to the right people using custom audience and lookalike audience targeting. Retarget interested shoppers with dynamic ads, and optimise your placements across Facebook, Instagram and Audience Network for the best results.
Even after the New Year fireworks, Singaporeans look out for the best shopping deals. Consider cross-selling complementary products and speak to Singaporeans' New Year's resolutions – be it athletic gear for healthy living, home improvement solutions or more.