Lunar New Year is an important time for many folks in the region. It is a time of celebration, family get-togethers and new beginnings.
Many of these unique experiences find a home on Facebook, as people in Southeast Asia are sharing their special moments on mobile. The social media giant has collated some key points as to how people across Southeast Asia engage on Facebook during Lunar New Year.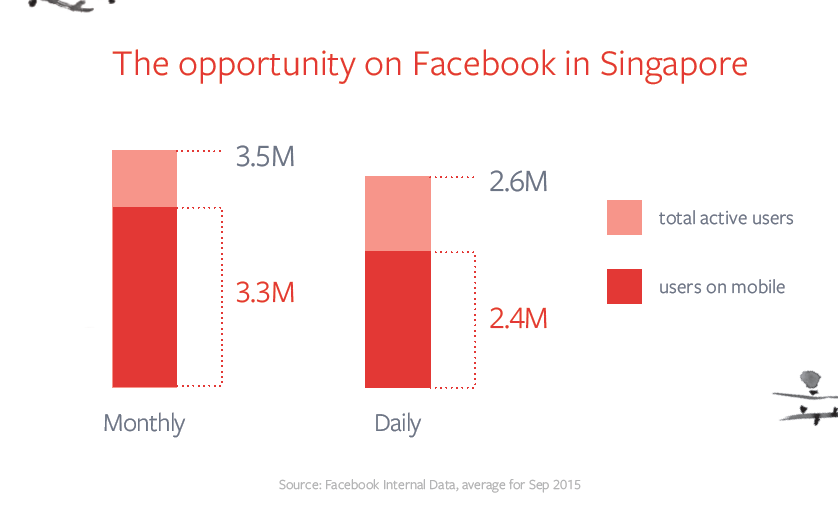 Mobile first:
It should come as no surprise that the season is a mobile-first one. There is more content creation on mobile than desktop in Malaysia by 6.5X and in Singapore by 4.6X during Lunar New Year respectively. Marketers need to be mobile-first and ensure that ads are mobile optimised.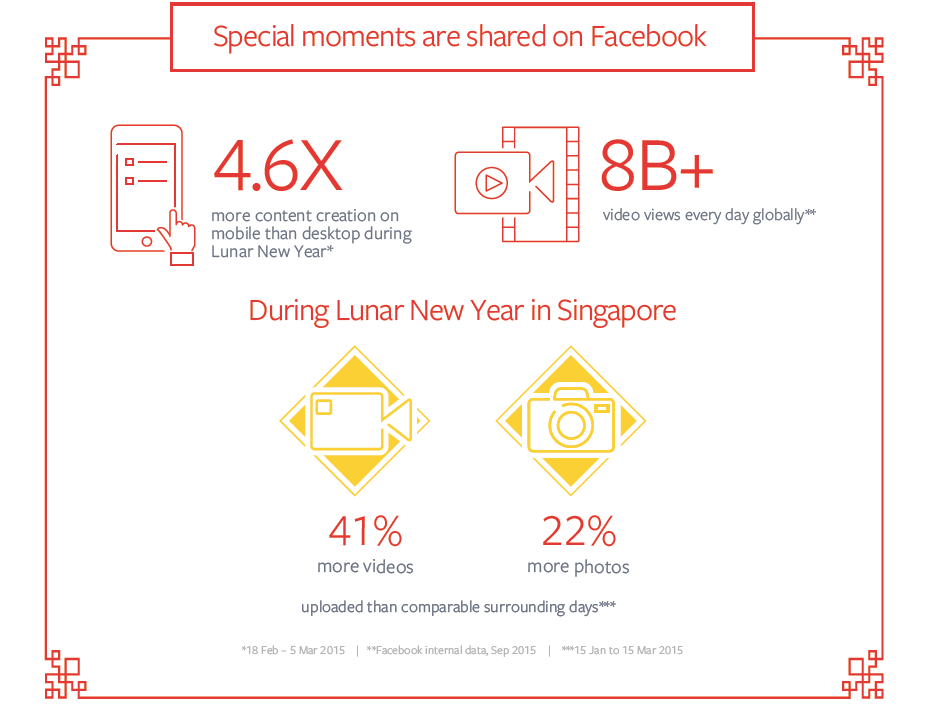 Engaging visuals:
Visuals are an important aspect for people on Facebook. People are sharing more video in Singapore (41%) and Malaysia (16%) during the festive season. In addition, at least 20% more photos are being shared across the region.
Marketers should also leverage simple, thumb-stopping creative relevant to the season and complement ads with succinct copy and specific calls-to-action.
Showcase your products. Feature multiple top products in one single ad with carousel ads, and even share videos with interactive messages to drive action. Using dynamic product ads, you can deliver relevant products cross-device to shoppers who browsed your website or mobile app.
Online shopping on the rise:
Online shopping.This is a top activity in Singapore where people shop 30% more during this period respectively as compared to the year-end.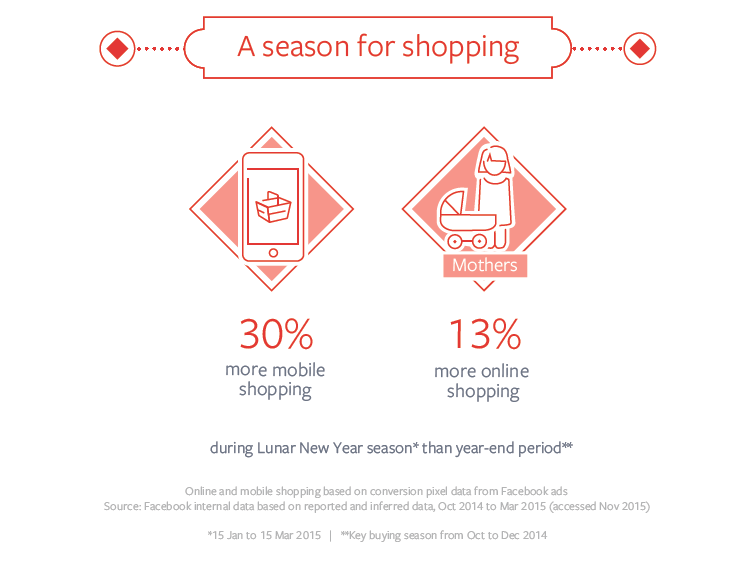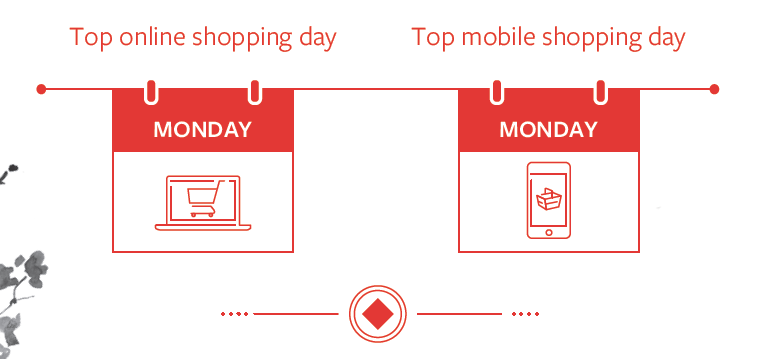 Targeted communication:
Continue momentum from your year-end campaigns by targeting relevant customers from your contact list using Custom Audiences, and finding a whole demographic of new audiences using Lookalike Audiences.
Here are some things people talk about during the #CNY period.