The best way for Hong Kong travellers to get a good deal on a flight for their next holiday is to book their ticket an average of 18 weeks in advance, according to Skyscanner's recent study.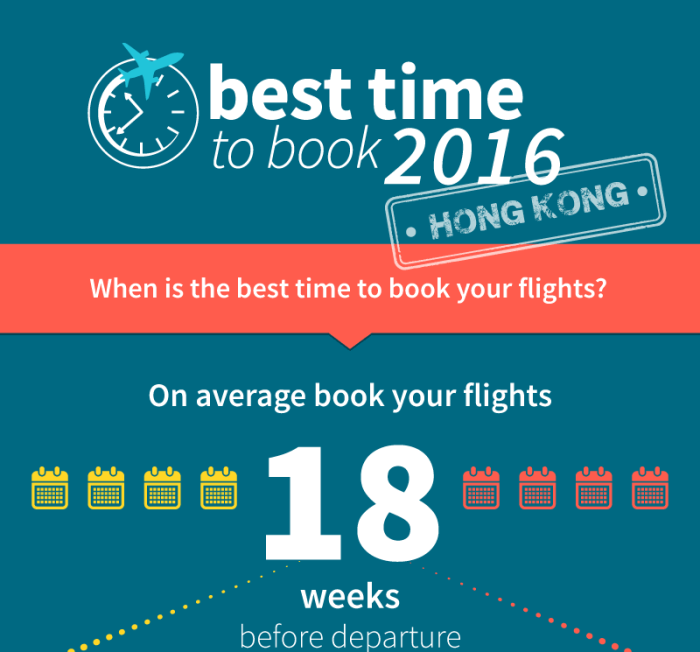 While the average best-price lead time is 18 weeks, it can vary greatly from destination to destination. For example, fares to Osaka or Taipei can be cheapest when consumers book their flights six weeks prior to the departure date.
On the other hand, consumers will need to plan 26 weeks in advance to get the best airfares to Amsterdam.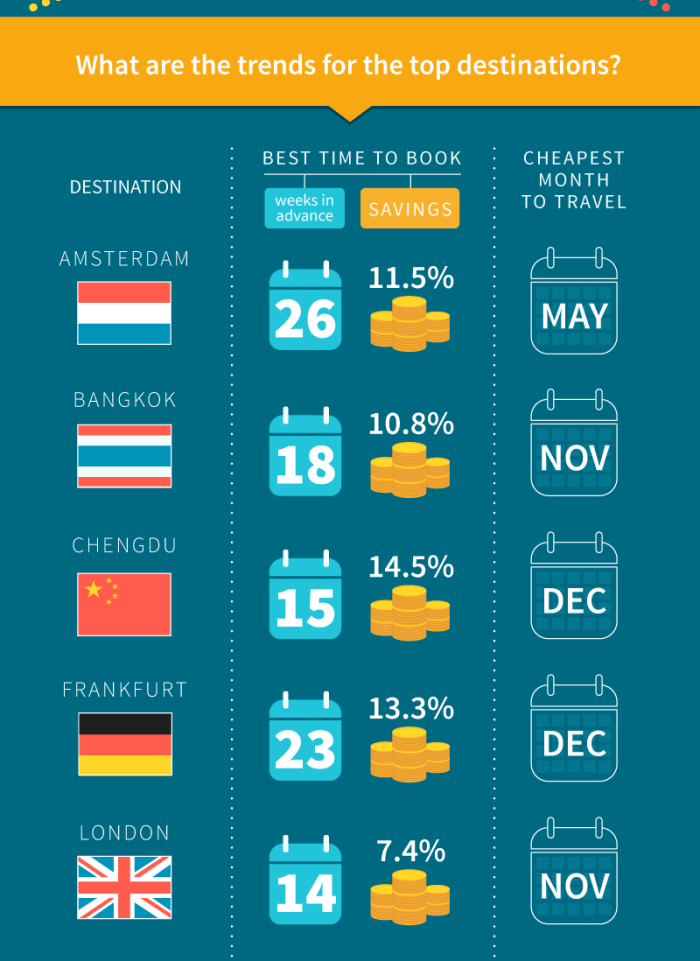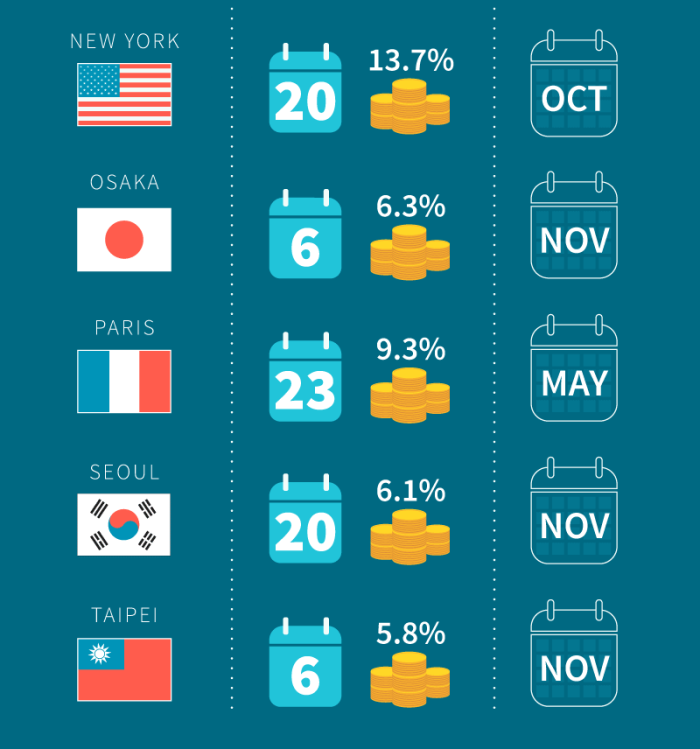 The finding has crunched over 250 million flight prices from the last three years. In addition to the optimum lead time, the' best time to book' data also revealed that November is generally the cheapest month to travel anywhere. Consumers who travel in that month can save an average of 14.5% on airfares.
In contrast, February is the worst month to travel, with consumers spending an average of 21.5%more on their flights.
"The best time to book a flight varies a great deal, which can be confusing for travelers. We hope that our 'best time to book' study, together with the 'price alerts' and 'search everywhere' features on our website, can help consumers plan their travels to enjoy lower fares," says Fang Fang, senior marketing manager of Skyscanner at Greater China.