As the global social network gets ready to report its Q3 2015 results after markets close today,  the market looks at one avenue that promises to be a key revenue stream for Facebook in the future – video.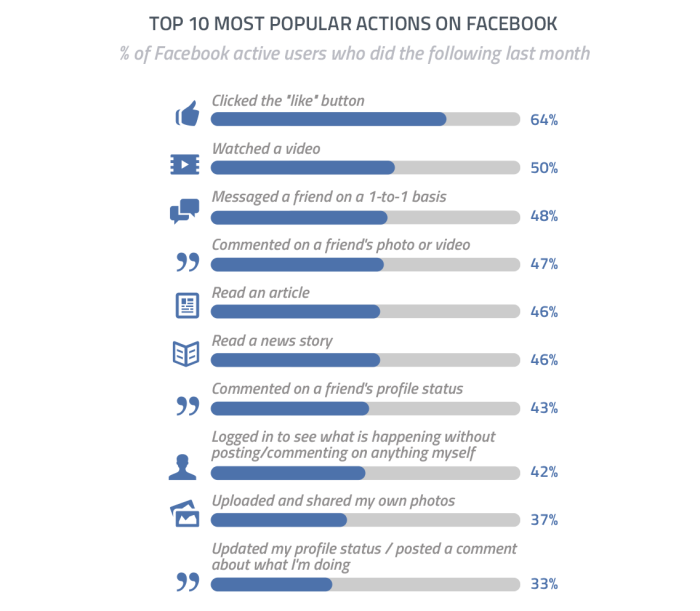 Among those tracked by the market research company GlobalWebIndex, watching videos is now the second-most popular (50%) action on Facebook, while clicking the "like" button (64%) is at the top of the list.
Last month, exactly half of Facebook's active user base say they did this – underlining the huge audience that this type of content can find.
Facebook might have some way to go before it can truly challenge YouTube as the go-to place for online videos but, in light of these figures, it's not hard to see why the giant of the social networking world is putting so much emphasis on its video credentials.