Company27 (C27) is fast becoming a homegrown name to be reckoned with in Malaysia's digital scene.
Since its inception in 2010, the agency has grown to over 28 staff with a portfolio of clients spanning technology and property sectors, among others. Launching the company fresh out of university, C27's managing director Fazil Fuad talks to A+M about how the fear of failure helps to catalyse the team's thirst for success.
When was the precise moment you knew you wanted to do something on your own?
Straight after Univeristy. We were really busy cats during our day, we filled the gaps in between classes with projects whether it's a photoshoot for Nike, organising charity events or even making a video game from scratch just for fun. We're big on collaboration, there's just something about a group of people coming together, hacking away, inventing/creating things we believed (at least) were cool. We knew this was what we wanted to do for the rest of our lives - making cool shit with brilliant people. Were we naive? Hell yes!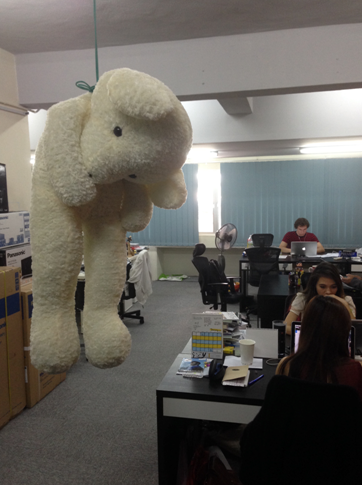 Which year did you first start up? Who was the first client you had on board?
We started in 2011. You can say we were our first client. We initially started as one of the earlier startups trying to penetrate the mobile space. We wanted to integrate social media (this was still unheard of at the time) into F&B loyalty programs. Cause of failure: we lacked understanding on the financial implications and requirements to successfully roll out a disruptive product.Naive.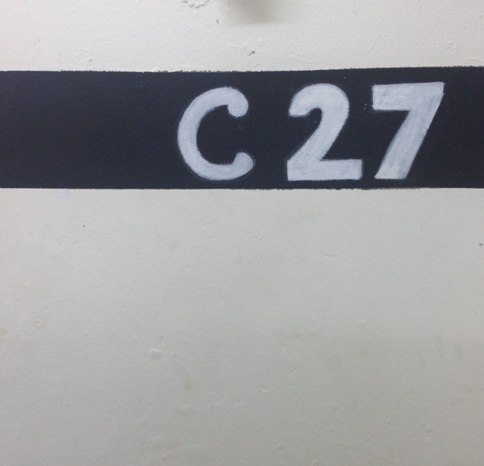 How did you put your first team together? 
It was tough, we could only sell a vision to recruit our soldiers, not a proper pay cheque. We did however managed to get a marketing guy in, two techies and one creative at an early stage. One day, we realised it made sense to pivot into a digital agency as we had just the right talent pool to get things kicked off.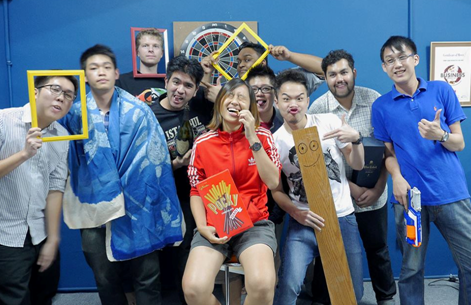 What was one of the toughest moments in running your agency? How did you overcome it?
We were hardly in our mid-20s during our first client engagement. Toughest part was to convince regional CMOs and marketing directors that we weren't just a bunch of kids pushing buttons on a computer.
The solution, get results. The concept is simple, but it took a bucket of blood, sweat and tears to get there.
Were you afraid of failing? How did you handle it?
Always, we can safely say the fear of failure is the biggest driver of inspiration to us. I mean, everyone thought we were crazy starting something like this straight after Uni.
How does it feel like to be your own boss? Could you ever work for someone else again?
We see ourselves as the strongest purveyors of our vision, rather than "bosses". In fact we believe it's counter-productive by just saying we're everyone's boss as we strongly believe in running a flat organisation where everyone's POV bares equal weight. However, the founders of C27 put heavy emphasis in finding our own mentors, learning is a never-ending process.
Pluses and Minuses of being independent.
+ Agility
+ Flexibility in our vision
+ Ability to forge your own talent pool (this is really important to us)
- Shared knowledge base
- Access to network Intel
- Financial stamina
When you first started out, how did you market your agency? How did you get clients on board?
We made a mobile app called 27 filters. This was the time when image driven social media was making its mark (Hipstamatic was the market leader then, not Instagram). It was a mini effort to disrupt the scene as we were one of the first to enable "cross-processing" for images. The app was free, the catch was to upload a picture with our logo smack in the middle at certain events within the app. In the first 24 hours of release, we had almost 500 submissions from all over the world. Hardly a day and we had people from 18 different countries interfacing with our brand mark. How many agencies are able to say that in their first week in business?
Still naive, but we signed Panasonic a month later.
What was your first experience in the ad world? How do you think that shaped you?
I was part of a photoshoot for Mercedes Benz in Sepang under the scorching heat. 10 in the crew and three of them got down with heat strokes. The client rejected most of the work we did. Safety issues aside, it somehow taught me the importance of ensuring an optimal environment for creative work.
What have you taken away from your years in the ad world and implemented in your current business?
The dangers of lack of due diligence and research. As a creative, I love the human element, the notion of producing magical creative work based on intuition. However, it seems pretty basic but how are you going to pitch a "360-integrated-media-campaign" without understanding the fundamentals such as the client's business model and how they operate? Jumping straight to the drawing board is poison.
What is the one thing start-ups need to remember in this market?
Move fast, move smart. Small means agile, take full advantage of that.
What is one piece of advice you'd give anyone wanting to make it out on their own?
When you're going down the spiral, it is your naivety and passion that will bear you through. Never lose it.
Would you be open to a buyout?
We have a specific vision that we want to see through first and to be honest we've never found anyone that shared a vision similar to ours (some are pretty close, we're big fans of a certain "Dinosaur Agency" that's based not far from where we are). Short answer for now, no.
Five year plan for the agency
We can go for days talking about this so I'll just sum up.
1.To be known locally and internationally as the leading "human-focused" digital/tech agency
2.To be at a stage where we serve 27 markets.
Whichever comes first. Looks like we're still a little naive.