The Internet and Mobile Marketing Association of the Philippines (IMMAP) has rolled out a series of training workshops for the first time for professionals keen on carving out a career in digital marketing.
The IMMAP Passport Partnership Program will make its debut on 22 March with "I Love UX", the first of nine courses for the year that are further grouped into three training tracks designed for specific audiences.
I Love UX will be under the Builders track meant for people with creative, design or IT development backgrounds. Below is the list of experts IMMAP has in store for participants.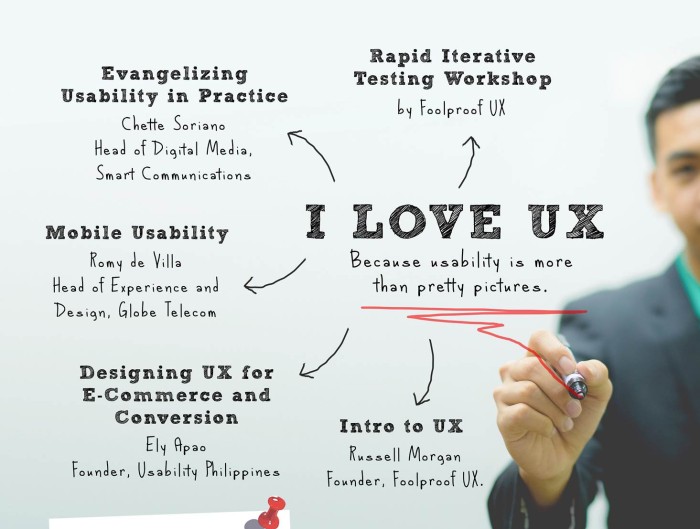 Also beginning next month is the "Digital Framework Thinking" workshop on 31 March, which kicks off the Communicators track for middle to high level professionals and the Leaders track for C-level executives who manage overall digital strategy in their organizations.
Sharing with Marketing, Palacios (pictured) said that the IMMAP Passport Partnership Program aims not just to keep the industry keep up-to-date but to bridge the gap between marketers and experts behind the apps, websites and campaigns people have grown to love and engage with.
Companies who will avail all the events under one particular track (called a passport) will be given a discount of up 50% off the original price. The Builders track has five courses while the Communicators track and Leaders track have three and four, respectively.