Mattel and McDonald's, two iconic American brands, have formed a wide-ranging partnership to find new growth in one of the world's most important consumer markets.
The first-ever partnership for sees both brand host 4,350 events at 550 McDonald's restaurants in 22 major cities across China. The first of the events started last month and have already engaged more than 50,000 kids.
Until June, seven McDonald's restaurants Beijing, Chongqing, Guangzhou and Qingdao will also be transformed into Barbie and Hot Wheels fantasy worlds. More than 200,000 people flocked to the special stores in the first week alone, with over 100,000 enjoying the action via the McDonald's WeChat account within a five-hour period.
In participating McDonald's stores, Mattel are also displaying the all-new Mini-Barbie, a unique range of dolls which were specially designed by a group of Chinese product designers to engage the preferences of Chinese girls – a first for the Chinese market.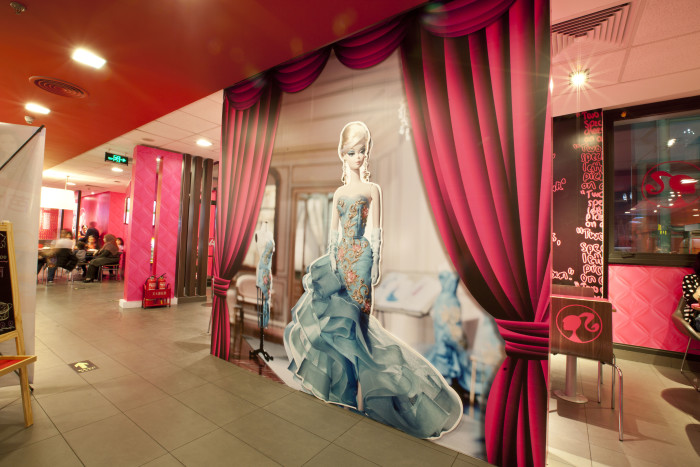 The easy-to-carry dolls come in six different designs on a variety of themes, including 'Chinese zodiac' and 'birthdays'. Mattel will make a total of 108 varieties available over the course of 2015.
Jeff Wang, general manager of Mattel Greater China, said this partnership is a natural fit as both companies share the same values on creating memorable experiences for families and children in China.
"As the leaders in our respective industries, we saw a huge opportunity to add value for Chinese consumers by combining our strengths to bring them a more rewarding experience."
"Our goal is simple: we want to bring our unique strengths together to create something special and exciting for our customers in China in a way that brings them more value while expressing the magic and fun of our iconic brands," he added.