HTC has appointed Idris Mootee, the CEO of Idea Couture, a global design firm based in Toronto as the company's new CMO. Prior to the appointment, Cher Wang, HTC's chairwoman, led the top marketing role after Benjamin Ho exited in July 2014.
Mootee was at Idea Couture for seven years after serving as senior VP strategy. Prior to founding Idea Couture, Idris held a number of senior and executive management positions, including global chief strategist with WPP's Blast Radius, global head of strategy with organic (OMC), president and chief strategy officer with Live Lowe and Partners and chief strategy officer with CBIZ E-solutions (CBIZ).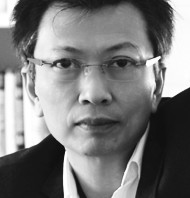 Earlier Marketing reported that HTC has appointed Manu Seth as head of marketing for South Asia. In his new role, Seth who has been heading up marketing in India, will be responsible for leading HTC's regional strategic marketing growth across South Asia. He will continue to head the marketing arm in India along with markets such as Australia, New Zealand, Singapore, Malaysia, Indonesia and Thailand.
Last year Wang admitted that marketing was an area that the company "didn't do well". This was despite the fact it had in 2013 launched a new global campaign in August that year, "Here's to Change" after dropping its "Quietly Brilliant" slogan in March. Meanwhile, HTC also reportedly spent US$12 million signing on actor Robert Downey Jr. for a two year period.