Personalisation matters. Personalisation effectively combines segmentation and behavioral data, to provide insight into each customer's interests.
According to a recent study by Experian, when a simple e-mail subject line is personalised, there is a 40% increase in open rate. However, today simply hoping to catch your consumer attention span is not enough.
"You need to catch it and monetise it and do so quickly," said Kameel Vohra, global marketing manager of Dell who was speaking at the recent Analytics 2016 conference. One area that comes hand in hand with personalisation is recommendations.
Recommendations, he added, will change the way businesses capture more data and share of wallet.
"Recommendations matter because attention spans are abysmally low," Vohra (pictured) said. Making the best recommendations, of course comes with careful data analysis.
"You need to make sure the best information comes up really quickly and grabs attention. Recommendation allows a win-win situation where the audience gets what they want and the provider gets more purchases," he added.
Netflix and Amazon are two examples of companies, Vohra believes does this really well. Netflix for example saw that recommendation was essential to reduce new release demand from 80% of all orders to 10%.
In 2006, it spent US$1 million on recommendations and in 2014, the number shot up to US$150 million. Today it has over 300 people working on long tail recommendation and discovery.
During a conversation with Business Insider, Netflix's VP of product innovation, Chris Jaffe explained that the company has only 90 seconds to convince the user to stick to its services. Sometimes, having too much content means that users got lost and might just completely abandon the service.
As such, you need to be quick on your feet to test and adapt.
"The beauty of digital marketing is that it lets you really very quickly analyse the metrics in real time," said Endrit Muca, director of ad ops for Adknowledge APAC. As such personalisation can also be on the go to.
"The end goal is very much to turn these brand aware consumers into brand loyal consumers," Muca said adding that in this digital world brands should A-B test as much as possible.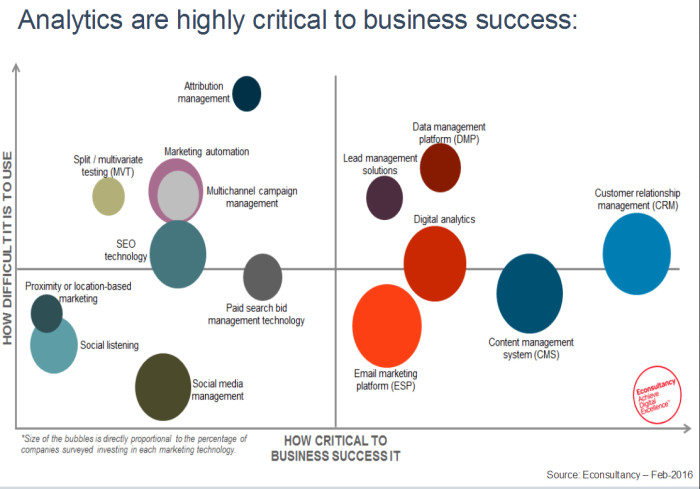 Personalise without being creepy
"The truth is today's consumers want personalisation. We want to be known and we need to know what we are getting is catered to us," said Vohra.
But what is also important is ensuring that while analysing the data you are not coming across as knowing way too much.
"How you present the reason for recommendation is important," Vohra said. He added that having explanatory power as to why you made certain recommendations, similar to human interaction, reduces friction from user.
"Making sure you are not abusing the data or crossing the line is just as important when getting up close and personal with your consumers," Vohra added. As such, it is of utmost importance marketers need to be transparent and mindful in the way they leverage consumer data for their marketing benefits.
Also warning against over-use or tech abuse was Sandeep Mittal, managing director of Caresian Consulting. He added that marketers must first ensure they are utilising tools and data they already have.
"Analytics, as a practice, needs time to seep into the different parts of the business and marinate over time," he added. Only then will it yield the results your organisation really wants.