Few brands are able to market themselves with one foot in the B2C space and another in the B2Bworld.
The Sun Hung Kai-owned sky100, best known as a landmark for tourists, stuck one foot out into B2B by launching an event management sub-brand sky100 Events last October.
Its events management team existed prior to the launch and grew from a one person in 2013 to a team of five people team today.
When an event is being held at the venue, the entire floor or parts of it remain closed to tourists, creating an opportunity when the company chooses to allow an event to be held at the venue, compared to opening up the space to visitors.
Iris Liu, associate marketing director at sky100 said the company strikes a balance between the two revenue streams.
"March to May and September to November are slow months in the tourism industry and many corporate events are held then.  The summer and Christmas represent peak seasons for tourists and that's also when few corporate events are organized.  It works out for us," Liu said.
"The opportunity cost of tourists and events also depends on the time of the day.  If we expect a high volume of tourists at a certain time of the day, we will not make the space available for events."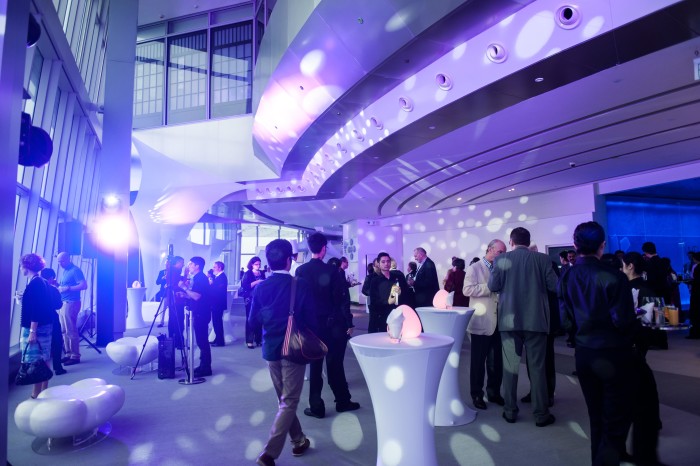 She predicts corporate events to be the biggest growth market for sky100 in the next few years, followed by weddings, which is why Sky 100 set up a booth in last year's Wedding Expo at the Hong Kong Convention and Exhibition Centre.
"We opened up our venue to weddings this year but it's hard to focus on this market because there are a variety of venues that cater to weddings.  Another challenge we encounter in the wedding planning sector is that we are not a mass-market brand – we position ourselves as a premium event management brand," Liu said.
Since its launch, 80% of Sky 100 Events' marketing mix has been digital.  The company places online banners through programmatic buying as well as doing search and Facebook marketing and producing videos.
The company sends out eDMs about the venue and events management offerings to tenants of Grade A offices owned by Sun Hung Kai and to conference organisers.  Ritz-Carlton Hong Kong, also owned by the property developer, has referred clients to sky100's events team in the past.
"Digital marketing allows us to be very targeted with our messages since there is more segmentation in the market for corporate events and we want to make a visual impact with our ad creatives," Liu said.
In its marketing materials, sky100 focuses on leveraging brand Hong Kong by showing off its views of Kowloon, Hong Kong Island and infrastructure iconic of Hong Kong, such as cargo ships.
Liu added, "Social media content goes viral very easily and helps us compete with mainland Chinese cities who also want to become venues for major events."
A high-speed railway near the Elements shopping mall is under construction and will allow corporate visitors to travel to and from mainland China once completed.
In contrast, only half of its marketing mix for tourists in the B2C space is digital.  This allows the company to reach overseas and mainland Chinese tourists.  The other half is comprised of traditional forms of marketing such as print ads in maps and guidebooks.
Tourists visiting sky100 are evenly split between local Hongkongers, mainland Chinese and overseas visitors.