More than 900k people were cheering last Saturday (7 Oct) as they watched the fight between Rex Tso and Kohei Kono through the live broadcast on HKBN's website.
Many were almost thrilled when Rex Tso excitedly threw his boxing gloves towards the audience upon his victory.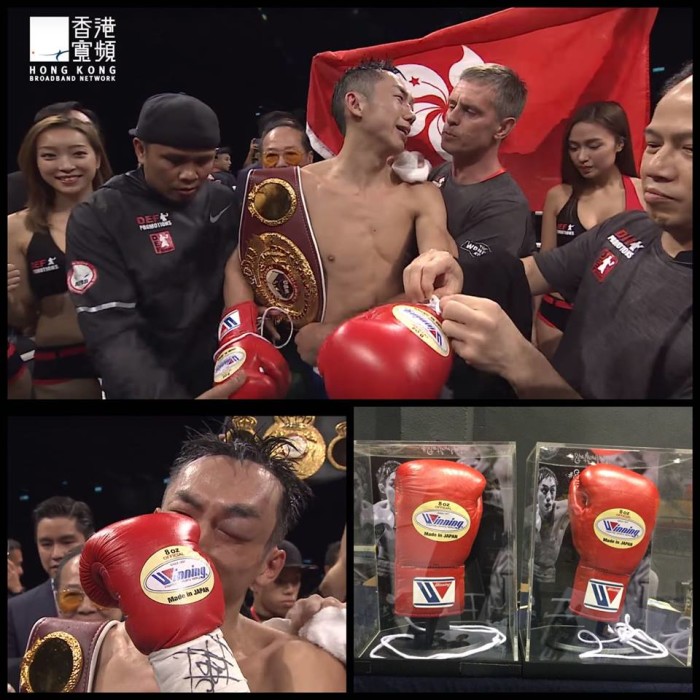 Though, it didn't take much time for the audience to realise that the gloves were supposed to be one of their lucky draw prizes.
"Visitors of our website will be able to enter a lucky draw to win the actual boxing gloves worn by Rex during the fight, a prize certain to become a treasured collector's item in the years to come," wrote HKBN's website.

"Guess HKBN feels more painful than Rex Tso's eye when Tso threw away the HK$20k-worth boxing gloves," a netizen commented.
"The result of the lucky draw is out. Winners are the two audience members who got the gloves from Tso in the venue," wrote another.
HKBN was quick to update their Facebook page a few minutes after the competition, asserting that netizens would "get the boxing gloves back", and the latest post thanked the audience members for returning to them what was supposed to be a lucky draw prize.
And Rex Tso also apologised yesterday.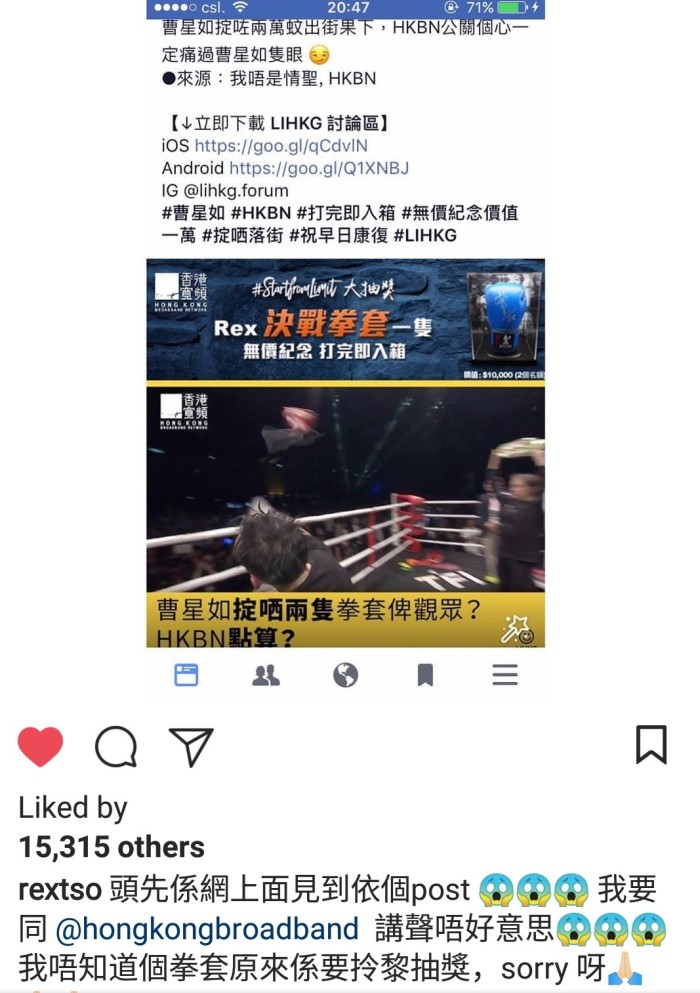 The sale of the live webcast rights, which itself was supported by both YouTube and TFI Digital Media Limited, as well as the titled sponsorship from TFI, has brought Rex Tso's company, DEF Promotions, earnings of nearly HK$10 million.
This article was updated to reflect that other matches have previously been live-streamed in Hong Kong.