BBDO Hong Kong and the Hong Kong Society for Community Organization (SoCO) have launched the 'Trapped' photography exhibition, held at Tsim Sha Tsui Hong Kong Cultural Centre from October 3rd -9th.
The event takes place in order to raise awareness for Hong Kong's housing problems, targeting Hong Kong citizens and the government.
To provide an actual experience of how awful the living conditions in these cramped conditions really are, BBDO Hong Kong additionally crafted a provocative poster campaign and hosted a road show named 'Closet', featuring a 1:1 room at one of Hong Kong's busiest areas – Causeway Bay.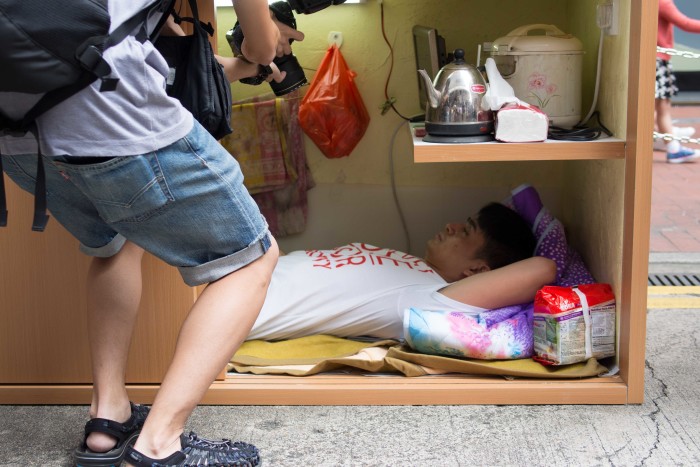 "Our creative team duplicated an actual-sized 'cell room' into a closet, borrowing the items and decorations from a real living space. We let everyone experience what it feels like when a space the size of a closet is your entire living space," Frankie Luk, Creative Director of BBDO Hong Kong explained, "We even posted the room on AirBnB for anyone who wanted to stay!"
According to government research, more than 200,000 people live in a box less than 2m², and as many as 22 'cell rooms' can be packed into a tiny area of 50m². The living areas are so small that they can only fit a person lying down, with little to no room for standing. In addition to these cramped living conditions, they also share their room with a toilet, which is unhygienic and unpleasant. These 'cell rooms' still cost residents approximately HK$2000 per month.
The road show stopped thousands of people in their stride, attracting local and international media including CNN. Moreover, Mr Chee-hwa Tung, ex-Chief Executive of Hong Kong, arrived on the opening day of the exhibition to lend his support.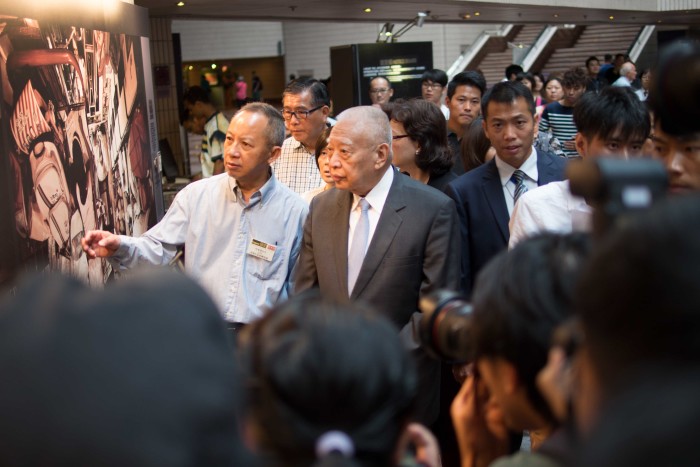 The 'Closet' road show will be displayed in Tsim Sha Tsui Hong Kong Cultural Centre on Oct 8th and the 'Trapped' photography exhibition will be held at the Tsim Sha Tsui Hong Kong Cultural Centre, Central Market & SoCO Gallary from Oct 3rd.