More effort is needed to keep marketing, digital and creative talent motivated and engaged at work in Hong Kong, a new study by recruitment consultant font talent has found.
The report font's Market Pulse 2014/15, which surveyed 500 respondents in marketing, digital and creative sectors across Hong Kong, Malaysia, New Zealand and Singapore, found both money and professional development are two major issues in the Hong Kong market.
More than half (51%) of candidates claim they were not fairly remunerated, even though 64% received a pay rise in 2014, and close to the same number received bonuses.
Meanwhile, only 47% would recommend their company to friends and families.


Despite money being the top concern for local talent looking for new roles (79%), 62% said they consider development opportunities as a key consideration, followed by work culture (57%). This is a concern, considering a low 28% of talent surveyed said their company has developed a career plan for them.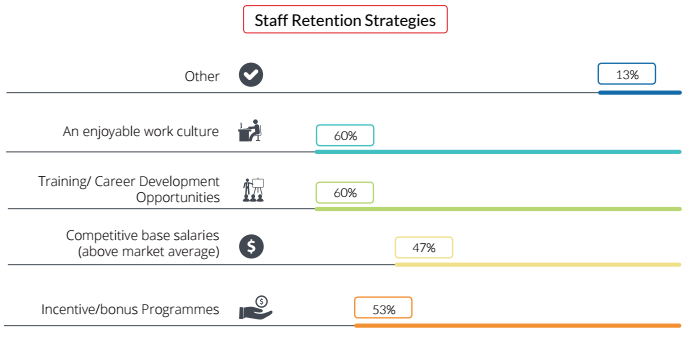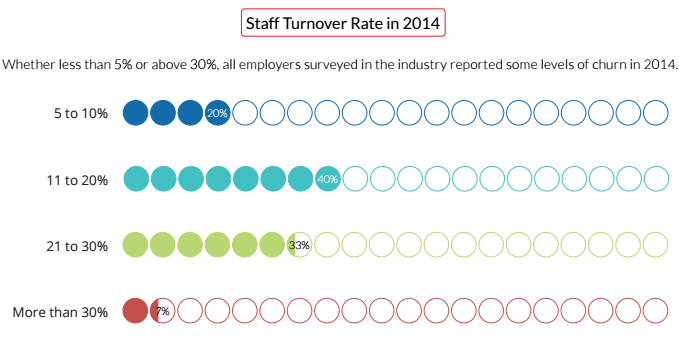 However, when comparing agency and in-house professional development, agency folks seem to be in a better place – 41% said they are offered development opportunities, compared to 27% in-house.
In Hong Kong, the top median annual salaries were found in account management/planning roles, followed by media roles and creative and creative services roles.
When comparing average median in-house and agency wages, agency roles came out top with HKD$420,000, compared with in-house at HKD$350,000. In terms of employee benefits, agency teams take lead in both healthcare subsidies and paid company training, while top in-house offerings include travel and phone allowances.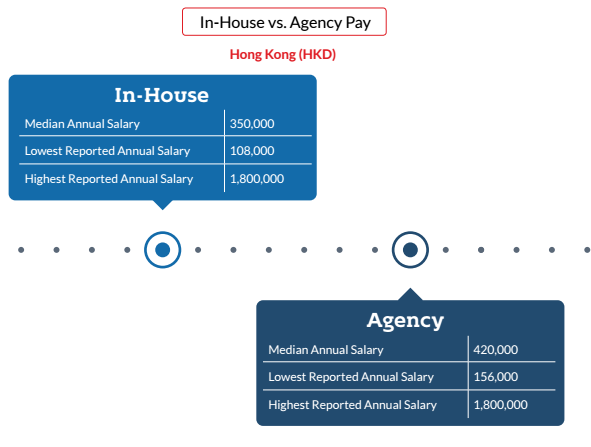 "It appears as though employers in Hong Kong across the marketing, digital and creative industry have fallen behind in their efforts to keep talent motivated and engaged," said Jacqui Barratt, director of Font.
"Not only are too few businesses focusing on the training and development of staff, fewer than half of organisations surveyed said they offer competitive base salaries, and just 28% of talent receive flexible working benefits, despite 53% of employers claiming they offer it."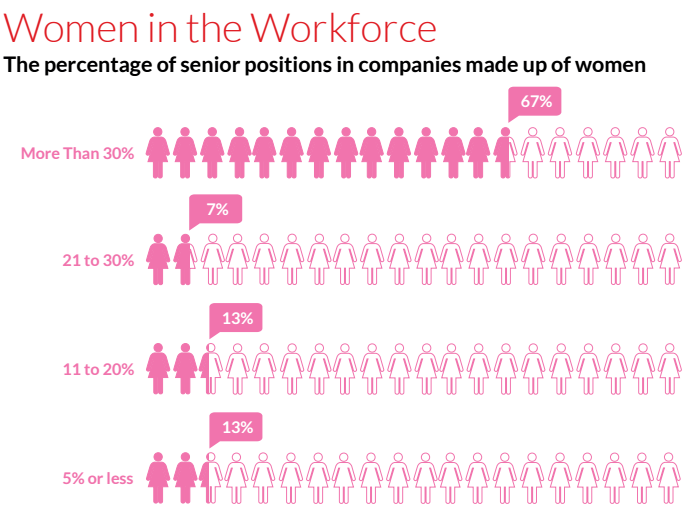 Women are increasingly taking leadership positions. Around two thirds of companies say more than 30% of their senior positions are occupied by women. Significantly more women (72%) than men (54%) also received a pay rise in the last year.