At the 2013 Marketing Excellence Awards, Hong Kong Disneyland was awarded the overall crown of Marketer of the Year. We take an in depth look at some of the reasons behind the win.
Effective use of mobile technology and integrated executions saw International Theme Parks Limited, or Hong Kong Disneyland Resort,snatch three gold and two silver at this year's Marketing Excellence Awards, in addition to the overall award of Marketer of the Year.
The company stands out with its executions, especially in the digital space. Its mobile campaign, "Let's Animate", under the Star Guest Program, grabbed top spot in the Excellence in Use of App category. The app provides a platform for users to create customised celebratory e-cards adorned with iconic Disney characters, syncing with social media where users are encouraged to share their works on email, Facebook and Twitter.
The app reached more than 250,000 downloads in four months and more than three million views on its TV commercial as a result.
Its strength on mobile was also exemplifi ed in this year's Halloween promotion. The interactive "Choose Your Dark Side" mobile app snatched gold in the Excellence in Location-based Marketing category. The location-based app, which drew in 50,000 downloads, tells the story on the clash between two evil forces Vampire Coven and Were Tribe where users get to choose a team and challenge the foe by searching AR codes.
It was fully integrated with social media where users were encouraged to share their achievements on Facebook and encourage Facebook friends to join force. As a result, the app reached the highest ranking of the top three in overall Hong Kong apps on both iOS and Android.
Full MEA results here.
The overall campaign, which was also crowned as the top in the Excellence in Media Strategy category and grabbed silver in the Excellence in Digital Marketing category, generated more than 50 media clippings and over HK$1.2 million in free media coverage.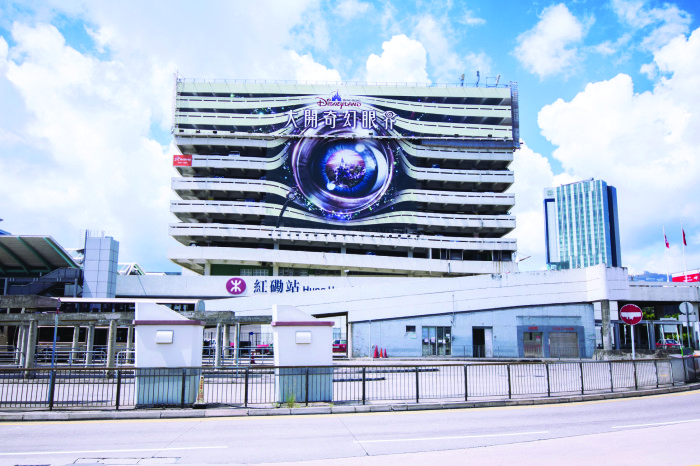 On the launch front, the company had a strong push to promote its new attraction Mystic Point, securing second spot in Excellence in Launch Marketing for the campaign, "Unlock the Mystery of Mystic Point".
Highlighting its visual illusions and special effects, the activation spanned print, online, mobile, OOH and TV. The campaign marked a stellar result with its top-of mind awareness increasing 7% points compared with the same period last year.
The MEA-winning campaigns were strategically led by Maple Lee, vice-president of marketing at Hong Kong Disneyland Resort and the Hong Kong marketing team.