With a mission to motivate 5% of Hong Kong's population to clean up rubbish, Hong Kong Cleanup has partnered with Ogilvy & Mather for a campaign to turn awareness into action.
The campaign features a three-part print and outdoor campaign, depicting a group of people as an army of ants carrying different types of litter - a plastic bottle, a cigarette butt and an empty chocolate wrapper.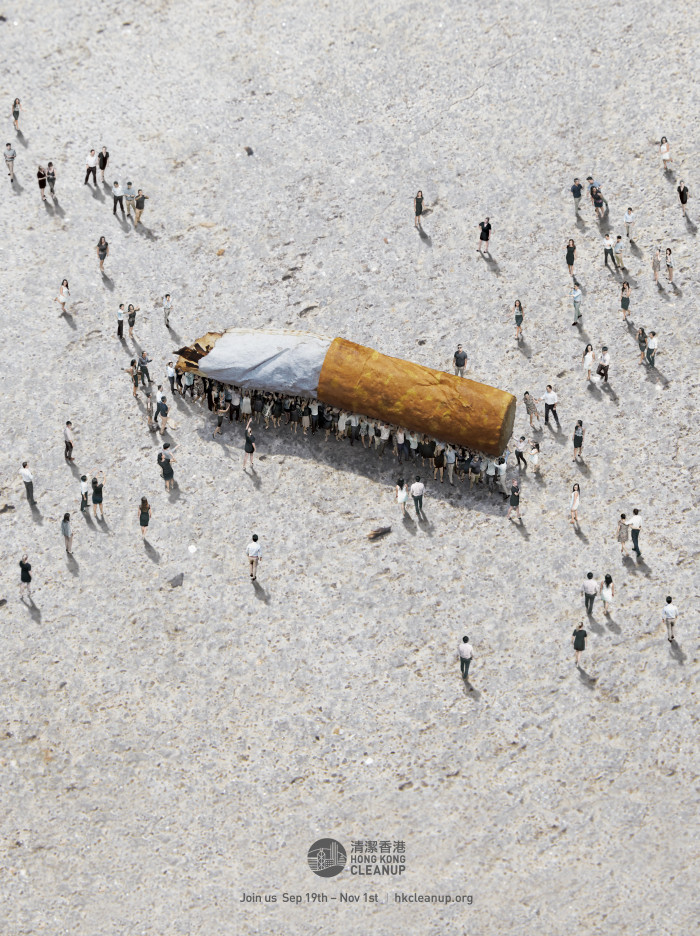 Ogilvy said the posters are designed to encourage Hongkongers to work together to clean up rubbish and make the city an environmentally friendly place. The challenge runs from 1 September untill 1 December 2015.
Credits
Chief creative officer: Reed Collins
Creative director: Jim Fong
Creative director: Richard Sorensen
Senior art director: Jo Wong
Group account director: Carey Pearson
Account director: Betsey Cheung
Account manager: Maria Anastasiou