For the first time in Hong Kong history, the traditional New Year's Eve fireworks show staged over the Victoria Harbour last week was broadcast live on YouTube along with major TV channels.
The live stream video, powered by Studio One, attracted more than 10,000 concurrent viewers and over 100,000 playbacks on New Year's Eve.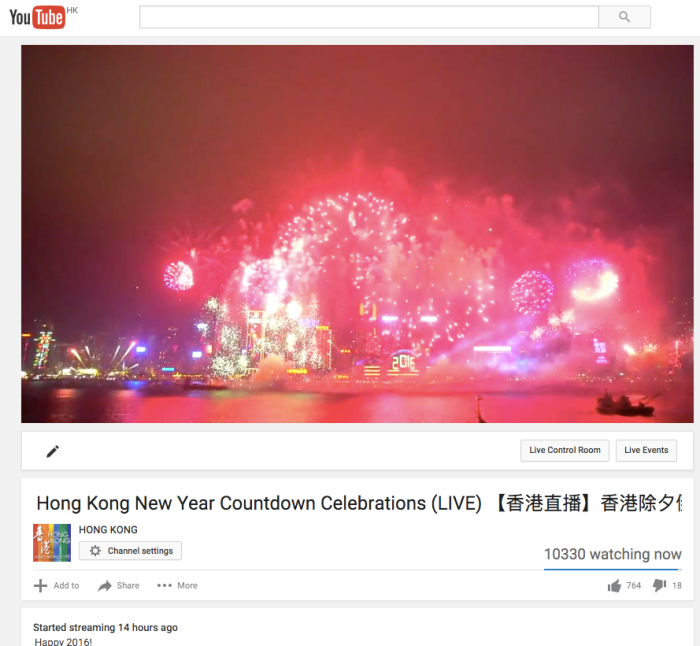 Organised by the Hong Kong Tourism Board (HKTB) and title-sponsored by CT Environmental Group Limited (CTEG), the CTEG Hong Kong Countdown Celebrations focused around the Hong Kong Convention and Exhibition Centre, with seven other buildings on Hong Kong Island participating.
Cloud-shaped foam with smiley faces and heart-shaped patterns was launched in the Hong Kong Cultural Centre area, echoing the theme of "Love and Joy".
Pyrotechnic "shooting stars" were launched every 15 minutes from 11:00pm onwards from the rooftops of participating buildings, for spectators to make New Year's wishes. The shooting stars represented good wishes in "career", "health", "fortune" and "love".
Watch the TV broadcast of the event here:
https://youtu.be/ke4H1rM-V10
The CTEG Hong Kong New Year Countdown Celebrations are one of the programmes under the "Appreciate HK" campaign, organised by the Hong Kong Special Administrative Region Government.