The Hong Kong Tourism Board (HKTB) has produced four video ads to appeal to the following traveller archetypes – the foodie, the fashionista, the health-conscious and the family – featuring local experiences that would appeal to each type of traveller.
"The videos tap into consumer insights about what they really want to hear about destinations – what locals are really doing, and going beyond the usual tourist sights to get a feel of life as a local," said Tina Chao, director of marketing at HKTB.
"We wanted our campaign to connect with consumers in a more emotional way and try to portray to them what it feels like to be in Hong Kong so that we can differentiate ourselves from other travel destinations."
The campaign message: Hong Kong is not just a place for shopping, it has a range of other experiences to offer, too.
Produced by DDB Hong Kong and Life Inspired, the four videos are part of nine videos which HKTB plans to produce by the end of this year, along with a social media activation campaign in mid-July.
For the foodie is the My Time for Indulgence video featuring Michelin star chef Alvin Leung:
Designer J. J. Acuna plays host in the My Time for Renewal video:
My Time for Urban Escapes involves getting a tan with model Jason Godfrey:
And finally, the My Time for Summer Fun video is hosted by the adorable 1,600 pandas:

Jeffry Gamble, executive creative director at DDB Group, said, "We wanted travelers to leave Hong Kong with a great story. Rather than developing a functional product promotion, we created authentic stories that show visitors how to travel like a Hong Konger."
In terms of ROI, Chao said the campaign would hopefully bring in extra spending from tourists who might expand their stay in Hong Kong to get the most out of the city. The emphasis on local experiences may also help drive tourists to frequent local small businesses such as tailors rather than tourist sites run by big corporations.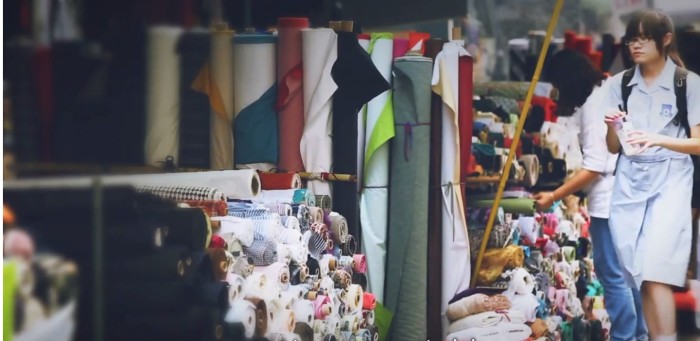 The videos were placed as TVCs on regional TV stations, Discovery Channel and Life Inspired TV, in the first week of July and will be launched on digital channels such as DiscoverHongKong.com, Yahoo and Facebook in mid July.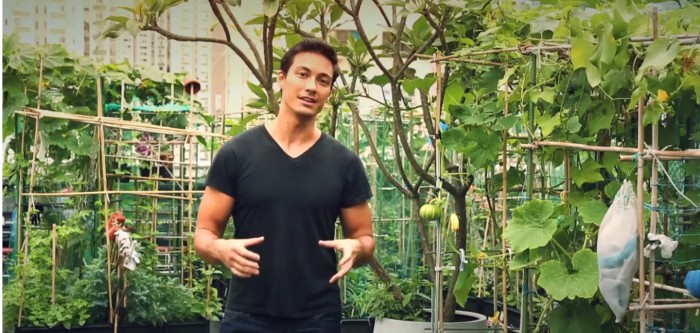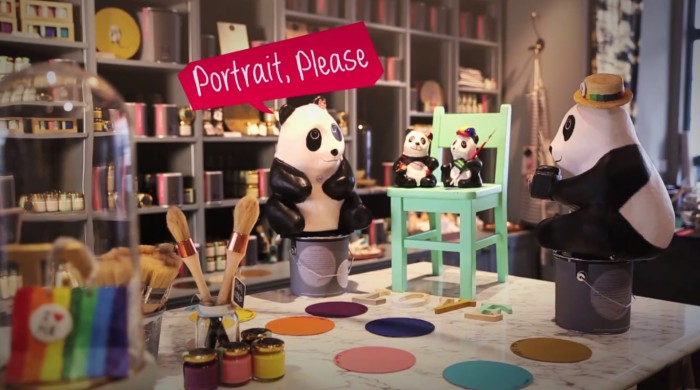 Chao said it was the first campaign where HKTB was shifting more of the focus onto digital and social media platforms in the advertising mix.
"Consumer behaviour is changing – people are doing many travel-related activities online, such as checking out what people think of certain travel destinations on social so we needed to find a way to connect to prospective travellers on these platforms too," she said.
Apart from offering a better platform for building emotional connections with consumers, another advantage of social media is it allows HKTB to maintain ongoing communication with consumers throughout the year because there is already a community of people exchanging ideas.
"We are not abandoning traditional media like TV and print, but digital will become an important pillar in our advertising mix. When considering how to cover all consumer touch-points and their different journeys, how they are thinking about where to travel to and how they make that choice, digital is a channel that can help us maintain an 'always-on' communication strategy," she said.
"In order to be a relevant brand for travellers, we need to maintain a reasonable amount of awareness all year, instead of only having hit-and-run campaigns."
Gamble points out that digital and mobile platforms have more of an impact than mainstream TV has on the target audience of the campaign: independent travelers.
"From planning to booking to being on the road, these travelers find all the information they need online. They don't want to go on a generic trip taking dull photographs which none of their friends will envy them for," he said.
To keep the videos interesting, there is a time code running throughout each video to showcase Hong Kong's efficiency in HKTB's brand message – tourists can experience a range of activities all in one day.
Gamble said, "We only selected places that local Hong Kong people love and that are not easily found in other areas of the world."
"This is what we call 'compact variety', where you can have dim sum in the morning in Central, go for a hike on the Peak and then have a night out in Soho," said Michelle Tan, senior manager of brand marketing at HKTB.
This is connected to another part of the brand DNA that the campaign hopes to establish, says Tan, which is the non-stop intensity of Hong Kong where there is simply so much to do around-the-clock.
Another element in the videos keeping the viewer focused are graphics measuring the progress made by the traveller, such as hunting down all the parts of a cow for consumption and every garment and accessory for completing the gentleman's look.
To add to the local feel of the videos, some of the hosts use Cantonese slang such as "wok hei" to describe whether or not enough heat was used to cook a certain dish.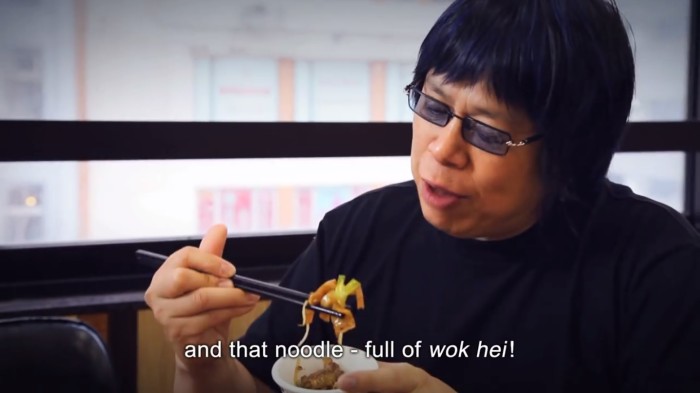 Video credits:
Creative agency: DDB Group Hong Kong
Executive creative director: Jeffry Gamble
Creative directors: Leung Chung and Vincent Tse 
Senior art director: Vinza Chu
Business director: Adrian Li
Account director: Yan Kwan
Production company: Life Inspired
Head of creative: Keith Su
Producer: Dinesh Michan
From the Hong Kong Tourism Board are:
Director of Marketing: Tina Chao
Senior Manager of Brand Marketing: Michelle Tan
Manager of Brand Marketing: Melody Tong
Senior Executive of Brand Marketing: Emily Wong
Executive of Brand Marketing: Queenie Cheng
Executive of Brand Marketing: Randoll Leung
Chief English Editor: Rudie Lynes