E-sports, gaming events, and multi-player live tournaments are exploding in popularity. It attracts many and inspires mass fervor across generations. Last August saw the first major e-sports event in Hong Kong, "The Return of the Legend" tournament hosted at the Hong Kong Coliseum.
Fetch up the deficiency in technical aspect
This event featured 20 e-sports veterans from all over the world, including North America, Europe and China, and as a result, there was a zero-tolerance policy for error.
The event organiser, Electronic Sports League form (ESL) said, "Being versed in the technical aspects of event management is absolutely required for this event. However, technical has always been a bugbear for us, and in the past, finding a trusted high technology partner able to visualise our creative has been difficult. Reliable Wi-Fi connectivity for the game indoor and outdoor as well as low latency connection to Taiwan are crucial."
"But by cooperating with HKT, we managed to offset our previous deficiencies as they made a detailed and thoughtful pre-event plan, including network planning, high-density Wi-Fi design  and providing full gear on-site support.
"During the event, we experienced two days of bad weather and the typhoon signal was even hoisted. The HKT Event Service team was experienced in dealing with these kinds of situations and proved to be resourceful in ensuring smooth and flawless internet and Wi-Fi connectivity."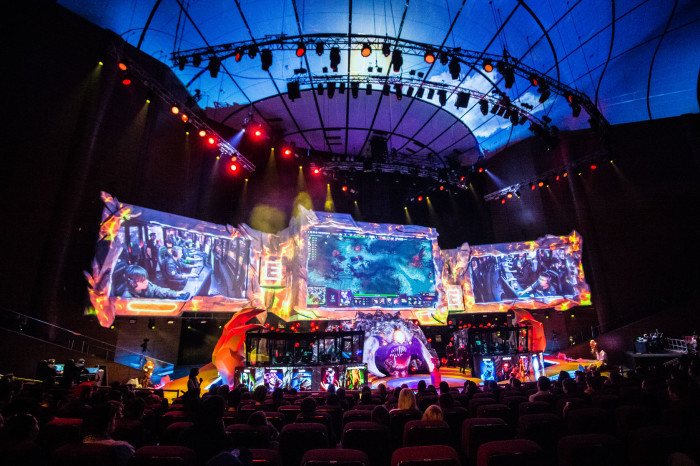 Overcoming tremendous challenge
The atmosphere is very important at every event. In addition to the exciting competitions taking place inside the Hong Kong Coliseum, the organiser also extended the online battle arena to the outdoor competition area of Hong Kong Coliseum to spice up the game. However, it was very challenging to set up Wi-Fi connectivity in an outdoor environment.  The requirement for Wi-Fi connectivity is rigorous – the system needs to be waterproof, feature lighting protection, emergency power supply, and be compatible with a host of other requirements. The connectivity was required to be robust and secure from external interference.
ESL stated, "It was a huge relief to have Wi-Fi connectivity without any interruption during the outdoor battles in popular online mobile game Clash Royale. And we successfully attracted more than 100 simultaneous participants."
Speed is the key
As an international e-sports tournament, the game arena was located in Hong Kong  while the online game platform was located in Taiwan. It was crucial that the gamers would never experience any connectivity lag.
To support high traffic, real-time and mission critical applications, reliable, high-speed and ultra-low latency connectivity was a must.  HKT Event Services provided a bespoke dedicated international line  connecting the game farm in Taiwan and the arena.
ESL commented, "The tournament was thrilling and pushed excitement levels to new heights. It ran smoothly and seamlessly, attracting over 23 million followers in total on social media."
It was a very successful event, with the live stream broadcast of the three matches in the "Return of the Legends" e-sports tournament attracting around 5 million viewers from all over the world. The three-day e-sports event also attracted around 60,000 visitors to the Hong Kong Coliseum.
E-sports has become a highly popular trend, and HKT Event Services team delivered high-quality connectivity without a pause throughout the event and turned the event into an extraordinary one.
To learn more about HKT Event Services, send your inquiry to hkt-eventservices@pccw.com
This article was brought to you by HKT Event Services.