In the era where experiential marketing reigns supreme, events and tradeshows provide great opportunity for organisers and sponsors to connect with customers face-to-face, engage people in an exciting way and actively build their brand in conjunction with exciting activities. At the same time, organising a successful event is no simple feat, and can pose serious challenges for brands.
One of these challenges is network connectivity, such as high density Wi-Fi. Considering that events need to be delivered in real time, especially in the digital age, even a minor breakdown or glitch can affect the entire experience especially for tourists. Mass event attendees have high expectations - they demand a fast, seamless network.
Similarly, making good use of technology can vastly improve the efficiency of organising an event in very practical ways such as live streaming by event participants. Instant back office support, rapid overseas communications and interactive event games to aid in brand building and facilitating the thousands of processes behind the scenes can be the difference between just another branded party and the experience of a lifetime.
For a mass event, it's very important for the organisers, exhibitors, event attendees and the media to be served by fast and reliable internet service that covers areas of various purposes such as allowing an audience to share instant updates with their friends on social media, get connected with peers all over the world and participate in events, such as polls and Q&As.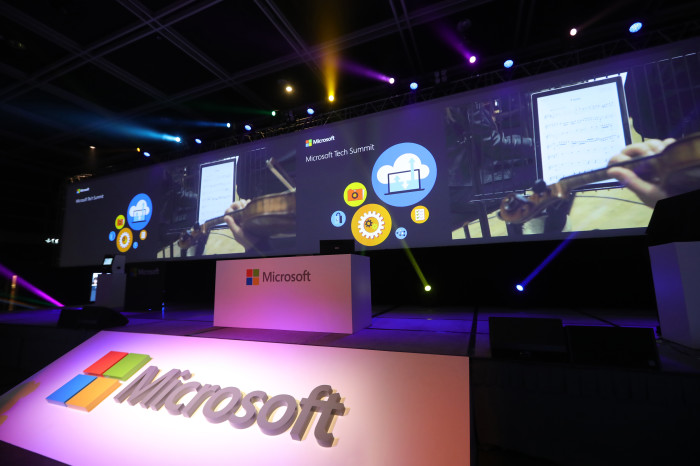 Made-to-order solutions
But all events are not made equal - for some types of event venues there may not be total coverage in terms of IT infrastructure, so HKT has introduced HKT Event Services to provide one-stop customised solutions based on organisers' needs.
For instance, dedicated landlines can be deployed for real time TV broadcasting for an event, while laying resilient-design optical fi ber in large event spaces in crowded environments with thousands of attendees which may not have been built with decent IT infrastructure ensures uninterrupted.
HKT Event Services has a great reputation as a Hong Kong service provider, and is widely known for the reliability and ultra high speed of its broadband network, which covers most of the city.
So far, HKT Event Services team has seasoned experience in working with international sports events like Hong Kong Sevens, Formula E, and Dragonland Music Festival, to name but a few.
Sophisticated technical support
Besides delivering the smoothest experience and top-notch connectivity, HKT also arranges experienced engineering teams to ensure the event doesn't get interrupt. Properly allows the organiser to focus on the excellence of the event without worrying about crucially-important technical issues.
To learn more about HKT Event Services, send your inquiry to hkt-eventservices@pccw.com
This article is sponsored by HKT.