Airport Authority Hong Kong (AA) announced that Roxy Limited, a subsidiary wholly-owned by New World Development company limited, has been awarded the right to develop and manage the integrated retail, dining and entertainment development in Skycity at Hong Kong International Airport.
The award follows an open tender exercise held earlier, which received a number of bids from local and international developers and retail operators.
Scheduled to be opened in phases from 2023 to 2027, the development, adjacent to HKIA's passenger terminals, will provide a gross floor area of 350,000 square metres, with retail, dining and entertainment facilities for visitors and local residents.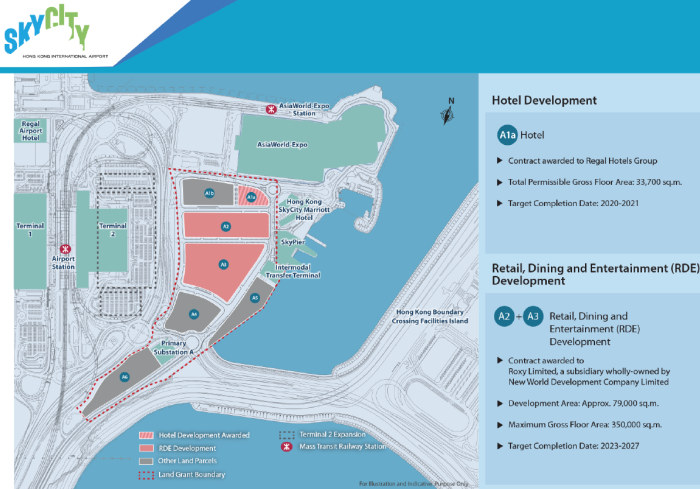 Under the agreement, Roxy Limited will design, construct, finance and manage the development.
Apart from the development, a hotel is being developed on another site of Skycity, for which Regal Hotels Group has been awarded the development and management right earlier. The new hotel is scheduled to be opened in the year 2020-2021.
The passenger traffic at HKIA is projected to rise to more than 100 million by 2030 with the completion of the three-runway system.