"It's a girl." Sadly, these three words may be the deadliest in the world.
It's incredibly hard to believe, but the practice of sex-selective abortions is prevalent in many cultures and has led to at least 100 million female abortions.
In Hong Kong, sex-selective abortion is illegal, but many have found ways around the law, creating a plight where an ultrasound scan of an unborn girl becomes her death sentence.
To create awareness and change this cultural issue, Joy of Life, a Hong Kong NGO with a mission to help prevent sex-selective abortions, has partnered with Grey Group to create a heart-rending photo exhibition.
[gallery link="file" columns="2" ids="132911,132912,132885,132886"]
The exhibition took place last month in Kennedy Town, with the theme "First Photo Last Photo" featuring ultrasound images of foetus', which could be her first photo but could also be her last.
https://youtu.be/UrsjMKCC1ik
To address the issue further, the campaign also went beyond the gallery with features in print magazines, on bus shelters, outside one of the city's largest abortion clinic, and on an immersive online gallery.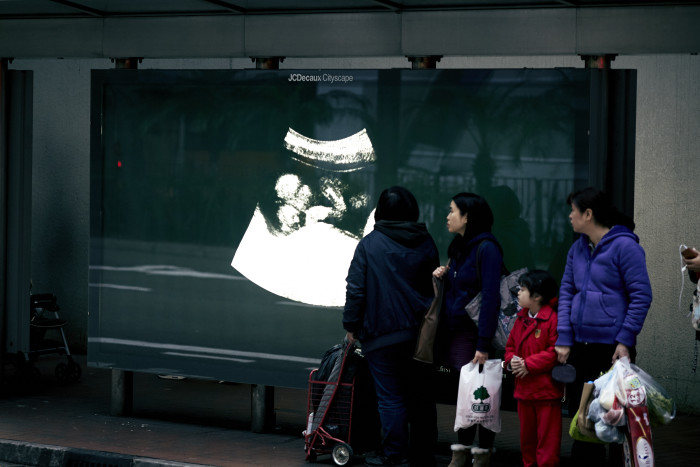 "Is it a joyous moment or a death sentence? There are cultures that still favour sons over daughters, but we trust that together with Grey Group Hong Kong, these powerful photos can be a starting point for the birth of change," said Kevin Lai, Chairman, Joy of Life.
"Females are perceived as a liability as they are no longer considered part of the family once married. And so because of their gender, they are victims to the sex-selection abortion," said Keith Ho, managing partner & chief creative officer of Grey Group Hong Kong.
"We care and believe we have the power to make a difference to help prevent this. The photos aim to capture the impact one can have on a life with the choice they make," Ho added.
Credits:
Grey Hong Kong & Shanghai
Deputy worldwide chief creative officer: Per Pedersen
Managing director & chief creative officer, HK: Keith Ho
Managing director, SH: June Lyloc
Executive creative director: Attlee Ku
Creative director: Eric Hong, Christopher Lee
Creative: Jackie Wong, Jeffrey MC Wong, Jeffrey Wong, Ritta Deng, Jesse Lee, Keith Lam, Jonathan Lim
Production house: Breathe Pictures Ltd.