Riding on the World Cup season, online news platform Headline Daily POP News will be launching a themed Facebook contest tomorrow.
Running from June 20 to 28, the contest asks participants to guess which four teams will enter the quarter finals of the World Cup for a chance to win Park'N'Shop vouchers. There will be five HK$100 and three HK$500-1000 vouchers available.
The news platform, which is owned by Sing Tao News Corporation, is also available as a mobile app.
To boost readership of digital news on the app, when the app is opened, a push message pops up showing the results of the previous night's games for those who may have fallen asleep halfway through watching a match.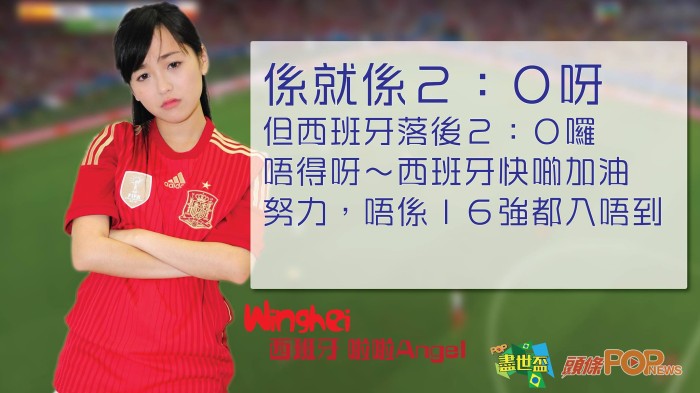 The medium of the mobile app transcends the print medium of Sing Tao's free newspaper Headline Daily.  It allows game results to be announced in time for the morning commute of an average Hong Konger, since games only finish during the early morning hours in Hong Kong, far behind the time when newspapers usually go to print.