Google Asia Pacific's chief marketing officer Simon Kahn says focusing solely on mobile is not the way to go for marketing campaigns.
Kahn said, "The wrong direction to go would be to say it's just mobile-first or digital-first.  It's about integration.
"Humans do multiple things  You are going to miss out if you just focus on one element.  There are so many touch points in any given day where you have the opportunity to talk to consumers."
But he stresses that using the right content and marketing strategy to convey the right message to your target audience is just as important as leveraging platforms appropriate to your campaigns.
In the next two years, Kahn predicts that all major marketing campaigns will include digital video as a core component.  For example, the top 100 global brands have an average of 14 YouTube channels each and upload around 10,000 videos every month combined.
"Increasingly, the idea is to have an integrated message across channels - video, social, mobile and traditional media like OOH, print and TV. All of these things have to come together.  This makes the role of the marketer even more difficult," he said.
"You're not just managing 80% of your spend, which may be just TV.  You have to think about how all of these things come together and are interconnected."
Part of this shift towards digital video will mean breaking free of a TV-oriented mindset.
Kahn said, "Marketing organisations and creative media agencies were all developed around the power of TV as the primary communication medium and we have optimized for that.  We hire people who are good at that and who really understand how to do a great TV ad."
"We are in very early days of understanding how to be truly effective in digital marketing."
Pitching into the debate about how to measure ROI for digital campaigns, Kahn says ROI metrics for TV are just as obscure.
He said, "We spend a lot of money on TV but it's very hard to have a direct attribution where you say this TV ad drove a particular conversion at the point of sale.  As a result, we use a lot of substitute metrics such as awareness and brand recall and that determines our 'ROI'."
Conversely, there are many more metrics available on digital platforms.
While click-through rates and watch times are useful, he emphasises the use of engagement metrics such as the number of times a video has been re-shared or the types and number of comments on a video.
"Marketers are looking at these metrics as signals that consumers are more engaged in the message they are trying to get across.  You can also start to see the key themes and messages reflected in the comments and capture all of that information," Kahn said. "You cannot really capture this information in any other channel, whether it's radio, TV or OOH, where it's very difficult to understand the viewer's degree of engagement with your message."
Mobile as the connector between online and offline is another key element in measuring the ROI of digital campaigns.
Kahn said, "I think mobile is going to be a key element to making the connection between an ad and revenue.  You could post a video on YouTube to be watched on mobile and at the end of that video, there could be a QR code that you can take into a store and do a point-of-sale conversion."
"That gives you a much clearer view of whether your video is actually driving what you want to see."
He adds that building brand perception, rather than simply conversion into hard sales, is also important.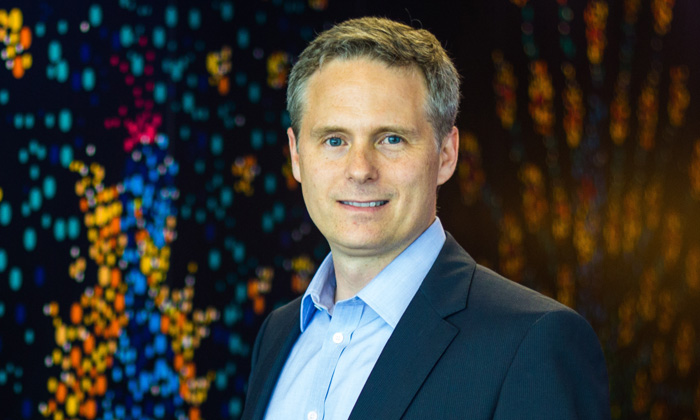 Kahn shares five ways of leveraging digital videos for campaigns.
1. Fully utilise the space for creativity and humour
This means producing videos outside of the typical TVC you would slot into an ad spot on television.
"The first thing marketers do when they create a digital video channel is upload their TVCs.  That's a good first step but it's clearly not enough.  Consumers won't watch TV commercials on YouTube because they see them on other channels and they are not as compelling as other content available on the platform," Kahn said.
2. Use long-form videos to share compelling stories and save the little details for shorter videos
Free of the constraints of a 30-second TV ad slot, a long-form video is the best way to capture the hearts and minds of consumers provided that it has a compelling story to tell.
For example, broadcaster NBC launched digital videos of different durations to promote their broadcast rights of the English Premier League in the US.  In the first week, the five-minute video garnered a whopping four million views, whereas the one-minute and 20-second videos received 180,000 and 100,000 views respectively.
"This shows that if it's a compelling and interesting story, people are willing to spend a few minutes watching your video," Kahn said.
He adds that to give a more in-depth view of a product, instead of cramming all the content into the long-form video, divide it up into a series of short videos that serve as sub-stories.
3. Incorporate idiosyncratic characteristics of the smartphone
Location-based information is an obvious one, but another characteristic of the smart phone is the motion sensor that makes the touch screen possible.
For example, in the Chrome Cube Lab, Google is developing a cube where different parts of the video play on different sides of the cube.  You can switch between the different sides using your mobile phone.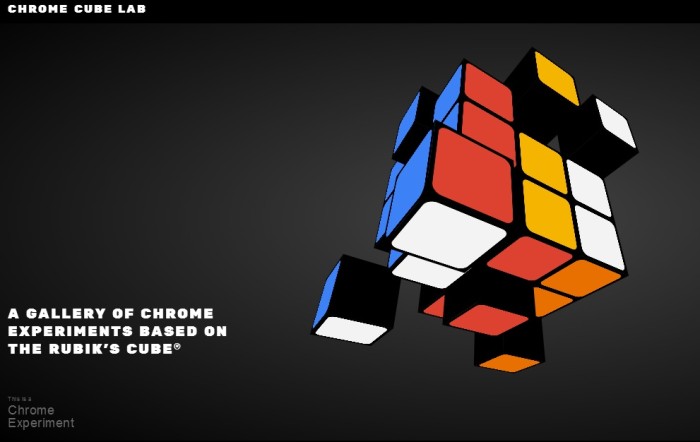 Kahn said, "Brands will shape videos intended to be watched on mobile using the phone's ability to control what happens in the video."
4. Curate existing videos about your brand and product into a fascinating video ad
Especially for big brands, there are plenty of existing videos posted by users about them and their products.  Instead of creating your own video, if the existing content is interesting or entertaining, Kahn recommends curating them into one video.
"A lot of existing content about your brand or product may already have the kinds of emotional connections that you want consumers to have with your brand," Kahn said.
An example is Coca Cola's This is Ahh video made entirely using user-generated videos about their first sip of the soft drink.
5. Collaborate with YouTube stars
According to Kahn, brands are starting to recognize the power of collaborating with YouTube stars such as Bethany Mota and Michele Fan to leverage their enormous fan base on YouTube.
He adds that YouTube only plays a moderate role in connecting YouTube stars, many of whom are young people who began filming themselves at home, and big brands.  Most of the relationship-building work between the two has been done by in-house marketers and creative agencies.
Another example is the Make It Count Nike Fuel video ad featuring YouTube star Casey Neistat. Only the first eight seconds of the video showcase the product.  Neistat took the video production money given to him by Nike to travel around the world, and the rest of the video showcases snappy snippets of his trips abroad.
"This video was watched four times more than the most successful Nike Fuel ads.  It takes courage to give that level of creative freedom," Kahn said.