Google will open a Google Cloud Platform (GCP) region in Hong Kong in 2018. By opening this region, the tech giant said customers in Hong Kong will benefit from low latency and high performance of their cloud-based workloads and data.
The region is also designed for high availability, launching with three zones to protect against service disruptions.
Hong Kong will be the sixth GCP region in Asia Pacific, joining the recently launched Mumbai, Sydney, and Singapore regions, as well as Taiwan and Tokyo. The company added that it will have more investment announcements concerning Asian regions in the coming months.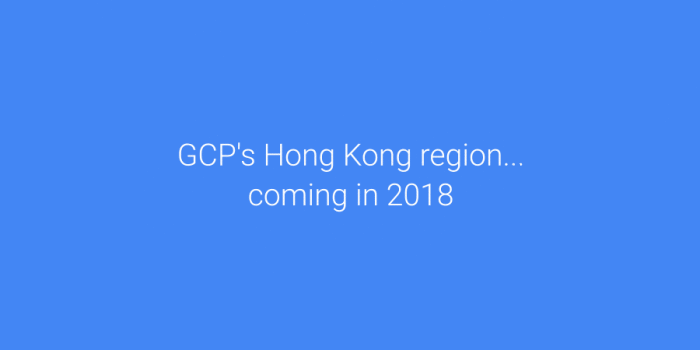 "A solid cloud infrastructure is the foundation for building a smart city and helping businesses succeed in the digital economy. We are glad that Google is launching the Hong Kong cloud region, a recognition of Hong Kong's edge and strengths as a data hub. This means businesses in Hong Kong, whether big or small, can leverage the latest, well-established technology infrastructure to expand and succeed in the region and globally," said Nicholas W Yang, secretary for innovation & technology of HKSAR Government.