Gyms are traditionally frequented by people working or living geographically near them.
In addition to targeting these customers, Anytime Fitness, the world's largest franchise group in 2014 according to US business magazine Entrepreneur, takes aim at tourists as a growing market.
A key to one of its local gyms allows members access to the brand's 2,500 gyms around the world, which means that anyone who is travelling for leisure or business, or lives in different parts of the world at various times of the year, can still frequent its gyms.
Anytime Fitness has had its soft launch of its new gym in Kowloon City, Hong Kong, officially opening its doors in mid-November.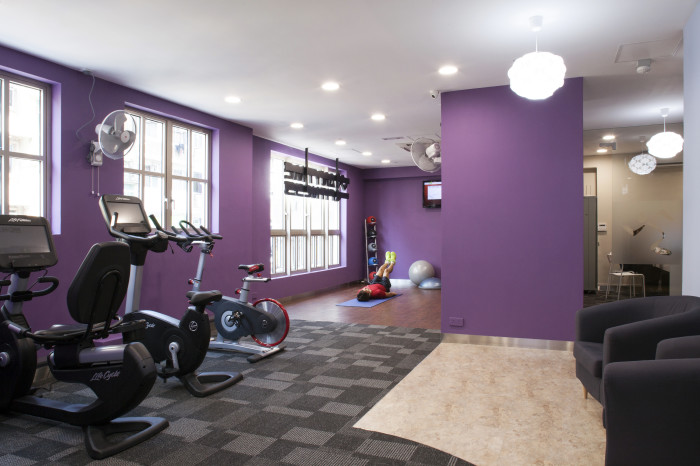 The company, whose businesses around the world are all franchises, is currently being approached by property developers hoping to open up other Anytime Fitness gyms in Hong Kong and two additional Hong Kong gyms are in the pipeline.
Maurice Levine, master franchisee of Anytime Fitness in Asia, sees Hong Kong as its biggest growth market in Asia, although China represents a bigger market.
Although Anytime Fitness opened a gym in Shanghai prior to the Hong Kong gym opening, it is similar to many companies looking to springboard themselves into China after opening up shop in Hong Kong,
"Hong Kong is critical to China - Hong Kong investors and partners interested in helping us grow in China need to see success in Hong Kong first," Levine said.
He predicts that its growth in Hong Kong will exceed that of Singapore because Hong Kong has a bigger population and is a travel hub.
Rapid growth is characteristic of the company.  It broke into the Singapore market earlier this year and has already opened its 12th gym.  In Australia, it opened 400 gyms over four years.
In 2015, the company plans to expand to Thailand, South Korea, Indonesia, Burma and Vietnam, having already entered Malaysia, the Philippines and Taiwan.
The trick to finding the best location for the gym in new markets is to seek out uncharted lands in terms of gym availability, such as Kowloon City.
Levine said, "We go to places where gym companies wouldn't go - people live there but it's a desert in terms of gyms."
In terms of its global and local marketing strategy, the company refrains from above the line advertising.
"We find that TVCs in particular aren't effective on a cost-per-1,000 basis in new markets," Levine said.
Instead, it mostly conducts Facebook content marketing linking to special offers, guerilla marketing such as getting a runner to don a vivid purple outfit and give out apples and purple flowers on the street, and sends direct mail to nearby residents.
Defying the notion of gyms as status symbols
In Hong Kong, where gym goers like to run on treadmills in front of enormous windows in bustling urban areas, gym memberships are often seen as status symbols for working professionals.
"Gym ads frequently used airbrushed models in tight Speedo shorts looking out into the mountains - making people feel like they have to work out before they can get into a gym," Levine said.
That's why Anytime Fitness ads often feature regular looking people and the company does not sign on celebrity spokespeople in any of its markets.
Levine said, "If you went to our gym at midnight, you might see aunties with curling rollers in their hairs on the treadmill."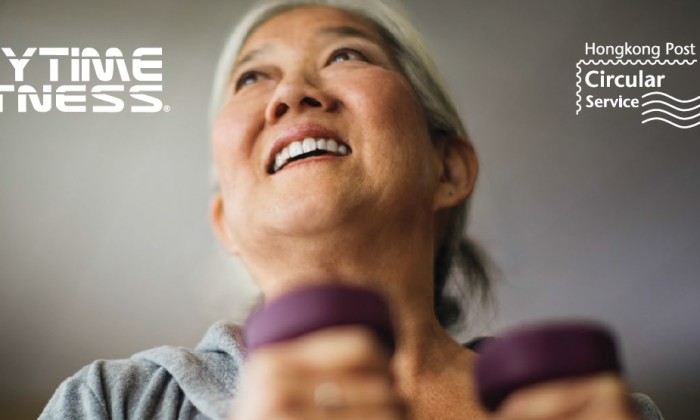 John Phillips, director of Anytime Fitness Hong Kong, said, "It's not about being a status symbol - it's about giving customers keys to the club where they can feel a sense of ownership."
Levine adds that the low take-up rate of gym membership among Hongkongers is due to a fear of being judged.  Gym ads often capitalise on people's insecurities by presenting ideal images of super fit gym goers, which Levine says can be detrimental to customer retention.
"Buying decisions are made with the heart.  You can't retain members if they can never be that ideal person and they will begin to lose faith as a member," Levine said.