Garuda Indonesia has come up top as the brand that people in Indonesia would be proudest to work for, according to new analysis from YouGov BrandIndex on its Employer Reputation rankings. In the ranking, Garuda scored 74.6, with Google coming in second at 61.7.
Meanwhile, taking the third place is Samsung (53.5) and food company Indofood at fourth place (51.7). Coming in fifth is Aqua, which scored 50.6. Other brands in the top 10 include Apple, Nike, BCA, Adidas and YouTube. View the full ranking here: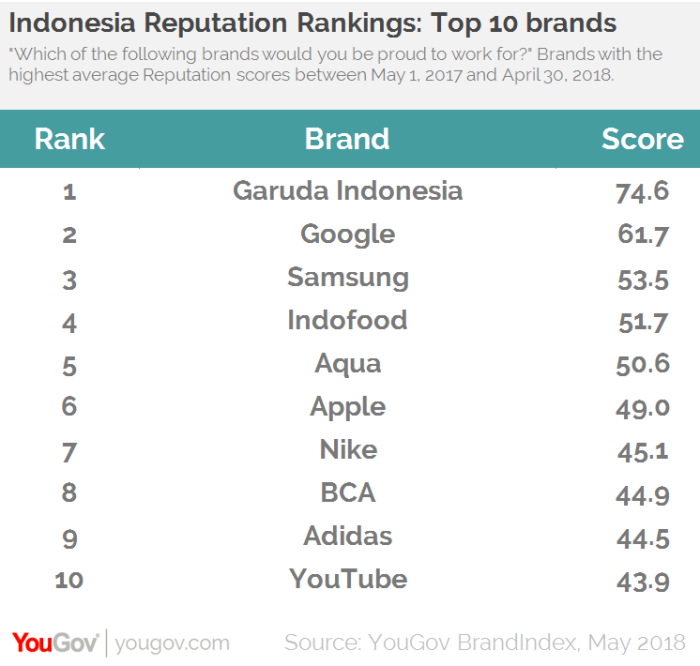 Brands which also saw a marked improvement in their scores include ABC which increased by 13.1 points. This is followed by Samsung which saw an increase in score of 11.0 and Philips at third place, which saw a positive change in score of 8.9. Rounding off the top five is Lion Air (7.4) and Apple (iPhone/iPad) at 7.3 points.
Meanwhile, companies such as Instagram, YouTube jd.id, Indomaret and adidas also made the top 10. View the full ranking here.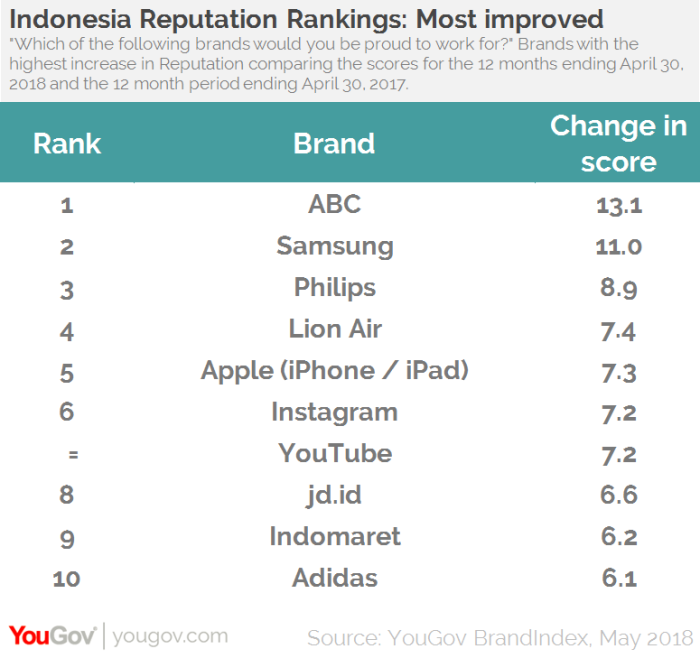 The ranking were derived by YouGov, which surveyed people in Indonesia whether they would be proud or embarrassed to work at 663 brands. The helped to form a brand's "Employer Brand Reputation" score. The rankings were based on a year's worth of data to 30 April 2018.