To back its new product, Working Holiday Insurance, FWD Hong Kong has rolled out an ad campaign "You dare to go, we dare to protect" to echo its "Get Ready to Live" brand spirit.
Debuting with a bus shelter interactive device, the multimedia campaign also consists of other out-of-home advertising, a cover story on East Touch, working with bloggers to inspire their working holiday posts, and co-producing a song about exploration created by local indie band New Youth Barbershop for FWD.
To encourage a sense of adventure in people, the campaign spotlights the visual of a "salted fish", which represents white-collar workers in local culture.
https://youtu.be/uw4wpOz_-1U
[gallery link="file" ids="110108,110109,110107"]
A series of unusual working holiday jobs are introduced on the FWD blog, such as a pumpkin delivery specialist and a human bed warmer.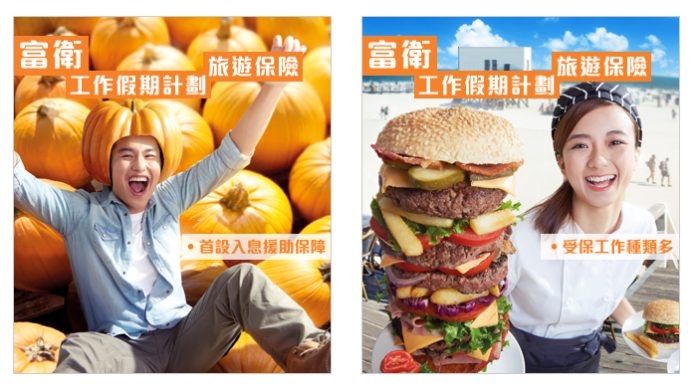 Promotional flyers will be given out at the bus shelter device at Causeway Bay. By scanning the QR code on the flyer and registering at its registration page, participants will be entitled to a free Working Holiday Insurance, or 30% off on the FWD TravelCare Insurance.
Albert Chan, CMO of FWD Hong Kong and Macau, said: "The working holiday scheme has been gaining popularity among the young generation of Hong Kong. It provides great opportunities for Hong Kong's youth to experience different cultures and broaden their horizons by working and travelling overseas.
"To encourage working holiday goers to explore the world and take their opportunities, we were inspired to theme our campaign 'You dare to go, we dare to protect'. We also wish to help people to pursue goals and live life to the fullest at all exciting phases of their lives."
The campaign runs until 24 September.
Credit:
Creative partner: IPG
Media partner: Phd, Vizeum
Social media partner: Rally