When he was only three years old, Eijiro Nireki's father threw him and his two brothers into the middle of the pool and forced them into swimming.
"My parents were too busy to take care of all the boys. They had to make sure we could survive under any circumstances," Nireki says.
Since then, the former Japanese competition swimmer and the current brand management Asia manager for arena, a water wear brand aimed mostly at athletes and sport lovers, has spent more than half of his life in the water – and hasn't looked back.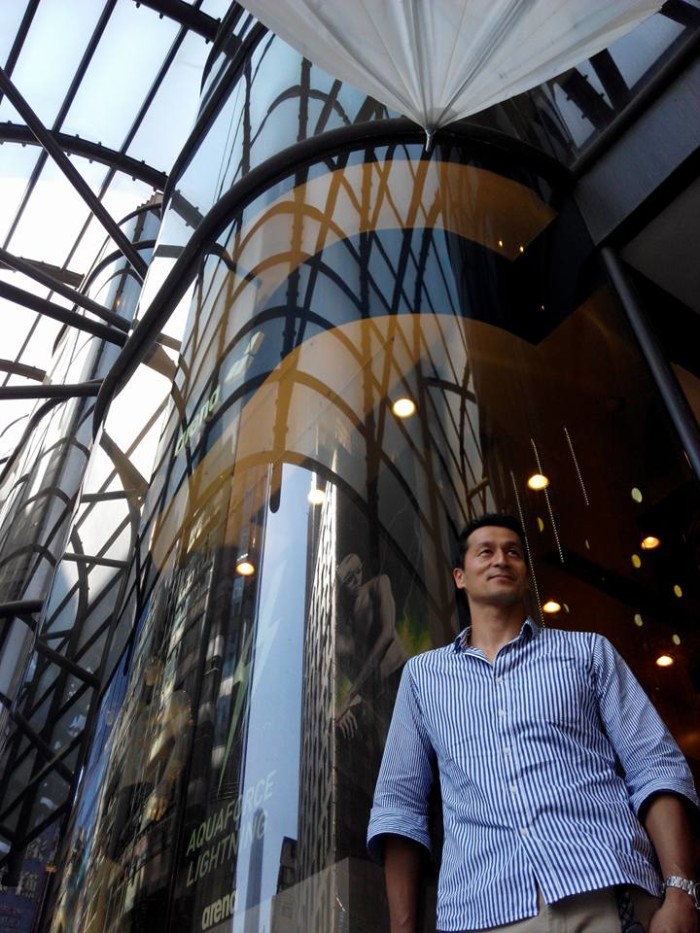 At Descente, the place where he has spent 20 years, he first joined the company as a salesman for adidas upon retiring from his life as a professional swimmer.
Before retirement, he was ranked fifth in Japan for the 200m IM (individual medley) category.
Descente is a Japanese company that looks over multiple sports clothing and accessories brands, specialising in the retail and wholesale business in Southeast Asia. The company keeps rotating its employees every two to three years so they can work for another brand under the Descente banner, but Nireki didn't do the rotations because the value he added to the brand "arena" was magnificent.
"You have to understand the product before selling it," he says. "When I talk to swimming coaches, I can relate to their technical terms and training routines or how difficult it is for swimmers to push themselves to the limits. My experience and passion have definitely helped and such communications are crucial for a product-oriented brand."
From an athlete to a marketer, he no longer breaks his own records; instead he faces new challenges in finding ways to push the brand forward. But he has been very clear in his mind about what arena is, part of the confidence that stemmed from his own water instinct: the brand had to go professional.
Amid a time that retail sales linger in Asia, and competition for sports clothing is getting white-hot for markets such as China and Indonesia, he believes product designs will matter even more.
"It is very tough in Asia. But when people are staying more cautious, they will certainly look for better products. This is especially the case in the sports clothing industry. We have to fit the athletes' needs to keep our market positioning with fabric and design innovations," he says.
That is why the Olympics will make a difference. Every four years sportswear brands compete for sponsorships for the athletes – making the Olympics one of the most effective international marketing platforms in the world.
This year, arena has secured five swimmers in Japan and two in China, including Xu Jiayu and Fu Yuanhui. He says the brand is talking to more.
But the sponsorship itself cannot stand alone, for customers today are hungry for more interactions. In Asia, only 20% of the sales are driven by competitive swimmers, the other 80% come from the consumer market. That means apart from sponsoring athletes for brand building, marketers have to find new ways to get customers engaged.
Last week the brand launched a campaign "arena Aqua Splash Day" in Hong Kong to get customers engaged in fun water sports activities such as water yoga and a water tug of war.
"It's getting trickier – you have to get them interested by focusing more on the experience," he says.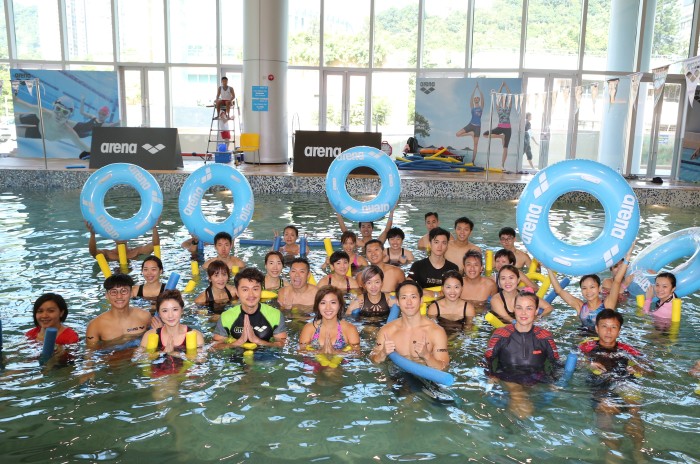 According to Nireki, the change is more a motivation than a challenge: with his passion in water sports, he is more than happy to make the brand fun by making more splashes.
Indeed, the marketer, now aged 44, has never given up water sports. From the New World Harbour Race two years ago, to his recent active participation in the Hong Kong Japanese Dragon Boat Club, he is still looking for more.
"I feel uneasy if I miss water every now and then. Guess I am made to be a water man," he laughs.