Gavin Lum, former digital director of JWT Shanghai, has rejoined adidas China for the role of brand communication director for the running category.
Lum has long served on the front line of the digital marketing industry, before JWT, he worked at APD Singapore, Wieden + Kennedy Shanghai and AKQA Shanghai.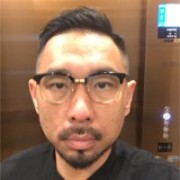 In 2012, he worked at adidas China but left after one year. "I rejoined adidas because I believe in the power of sports to change lives. I also believe in the core values within adidas which we uphold and celebrate, which are creativity, collaboration and confidence and above all deep integration as we reach out and inspire the athletes in China."
Lum told Marketing his position with adidas aims to inspire and enable runners in China "to run harder, better and faster through category break through brand marketing activities".
He added he always has had roots in the sports category, but above all believes that now is the time to bake digital into everything that people do and not treat it as a separate silo.
"There is no such thing as a digital champion anymore and organisations who believe in that are actually just creating a reason to make it someone else's business."