Mobile agency Cherrypicks has launched a summer online shopping campaign for its iButterfly app that will run until 6 July.
By catching one of five types of virtual butterflies fluttering around Hong Kong, the user can get a discount at the local online store the butterfly represents.
"After our first online shopping campaign with Asia Miles iShop last year, this is our second wave of online shopping  experiences for our fans," said Raymond Leung, vice president of sales at Cherrypicks.
The iButterfly app, a game where users try to catch as many virtual butterflies as they can while physically walking around a city, has over 400,000 download users.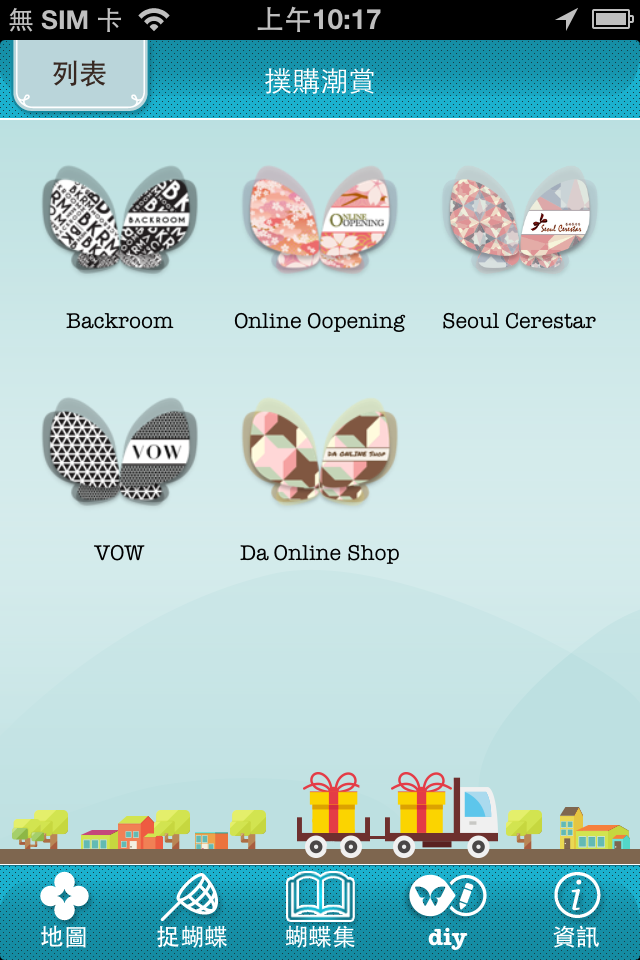 The mobile app campaign is supported by mentions on the iButterfly website, Facebook pages of iButterfly and the online stores, a Cherrypicks newsletter, and networks of the agency's partners Media Palette and WeChat.
"Digital is the major avenue for us to make the promotions go viral," said Leung.
The five online stores are Backroom, which sells western-style clothing, and Online Oopening, Seoul Cerestar, VOW and Da Online Shop specializing in Japanese- and Korean-style fashion items.
[gallery link="file" ids="50591,50590,50593"]
Leung points out that participating stores are some of many such stores run by enterpreneurs or SME owners in Hong Kong.  Business is conducted over Facebook and products are delivered in person at an MTR station, especially in light of rising rent in the city.
He adds that Korean, Japanese and other overseas fashion items are becoming increasingly popular with the younger generation.
"With the masses traveling around Asia-Pacific, particularly Japan and Korea, young people in Hong Kong are not simply buying clothes and accessories from Hong Kong.  The impulse to buy comes from the designs and styles of clothing.  The target audience of iButterfly is the 18-44 age group which overlaps with that of the five online stores," said Leung.
For the summer campaign, the five butterflies were designed to reflect the brand identities of the online stores.
[gallery columns="1" link="file" ids="50594,50589"]
"The butterflies were given a customized background, with the name of the store on the right wing to fit the tone of the brands and their products," Leung added.
"For example, in another campaign, we designed a pumpkin-shaped butterfly for Halloween.  Meanwhile, a watermelon butterfly was created in the spirit of another summer campaign."
[gallery link="file" ids="50601,50603,50600"]
The butterflies are spread all over Hong Kong rather than specific districts.
This is unlike past iButterfly campaigns run by the agency in mainland China, where cities such as Shenyang, Wuxi, Shanghai and Tianjin, were much larger and the virtual butterflies needed to be constrained to specific areas in the cities.
Mainland China is another major market for the mobile agency where e-commerce is relatively more mature compared to Hong Kong, said Leung.