Royal Caribbean International named Chinese actress Fan Bingbing as "godmother" of its newest cruise ship Ovation of the Seas.
Fan is the first Chinese celebrity selected to be the Godmother of an international cruise line and will officially name Ovation of the Seas at the ship's inaugural ceremony in Tianjin, China on June 24.
"We are delighted to welcome Fan Bingbing to the Royal Caribbean family as Ovation of the Seas' godmother," said Michael Bayley, president and CEO, Royal Caribbean International.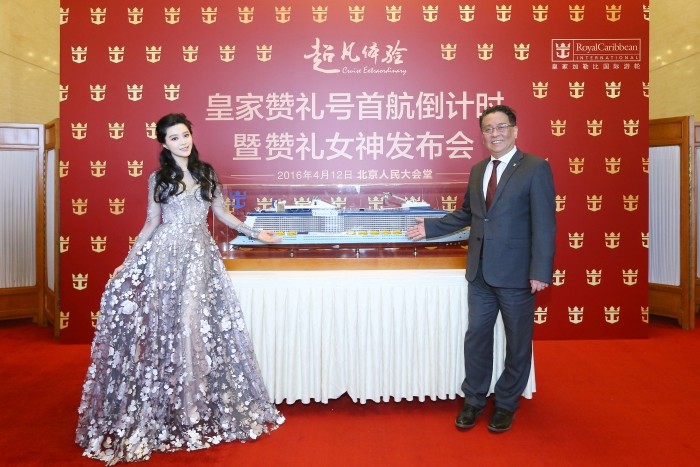 "Bingbing is number one on the Forbes China 'Celebrity 100' list and has held that top position for three years making her one of the most influential Chinese stars and in the world. She is innovative, smart, ambitious, trendy and elegant, and that makes Bingbing the perfect person to be selected as the Godmother of our newest ship."
The role of Godmother is a lifetime title bestowed upon an individual, who figuratively presides over the ship and imparts good luck and divine protection over the vessel and all that sail aboard.
Traditionally, Godmothers have celebrity status or even royal connections. Godmothers for Royal Caribbean ships have included performer Gloria Estefan, actress Jane Seymour, comedian/actress Whoopi Goldberg and tennis champion Steffi Graf, to name a few.