Pann Lim and Claire Lim share a love story that many of us are familiar with, but don't mistake them as your  typical Singaporean couple. Pann is a maverick in the ad world, known for playing a hand in starting up local ad shop Kinetic Interactive. Meanwhile, Claire was in the past a designer in the industry and is now a homemaker.
Creativity is a central theme in the dynamic duo's lives; hence it is no surprise that their children have taken after them. Together, this family started an art collective called Holycrap.sg and also publish a bi-annual publication called Rubbish Famzine.
Marketing sat down with them in a conversation about their journey so far.
(Read more from Marketing's All in the family series)
Marketing: How did you guys first meet?
PL: We met in 1996 at Temasek Polytechnic School of Design.
CL: We were classmates and we met in the classroom on our very first day at Temasek Polytechnic.
Marketing: How many children do you have and who's the cooler parent?
CL: We have Renn, our boy who will be 13 by the end of this year and Aira, our little girl who recently turned 10.
PL: We have two kids. For the cooler parent bit, you would have to ask our kids or close friends. Thinking of yourself as cool is probably the most uncool thing. Claire, your views?
CL: Haha, yes better to ask our kids but they will probably tell you neither!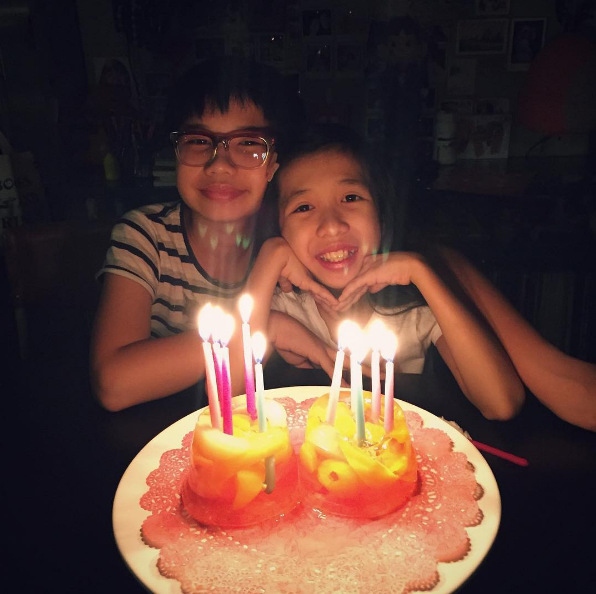 Marketing: How do you maintain a work life balance and incorporate creativity in the household?
PL: Actually the whole family is totally out of balance. We are still trying to find that balance. It's probably my fault because I love working on projects with the family.
CL: Well that 'out of balance' that Pann mentions is actually the 'balance' for us. Because Pann and I love our work in this design field so naturally that will be brought into our home, into our lifestyles with our kids. What we have learned at work, outside experiences, we will always show that to Renn and Aira.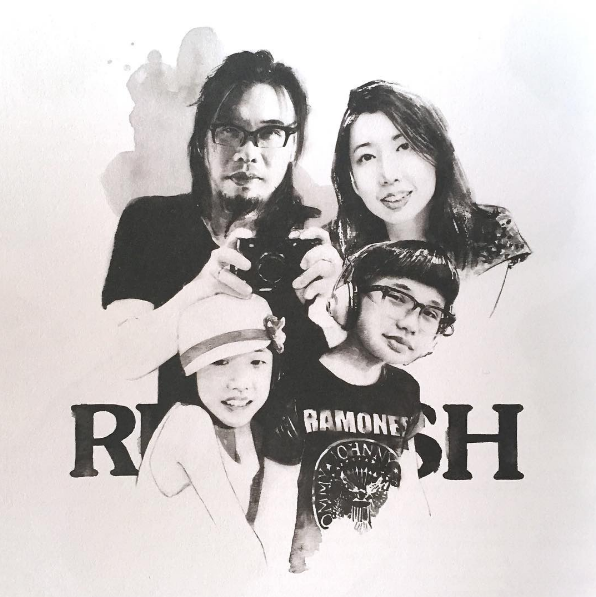 Marketing: Do you discuss work at home?
PL: Discuss my work at Kinetic with my family? It depends, if it's a confidential project, then no, if it's not a confidential project, why not? Have different feedback and points of view to projects are always good for the agency and clients.
CL: Yes, Pann will almost always share with us what he has been doing at work. And he will even ask the kids for their opinions or what they feel about certain designs he is working on. This is a good way not only to teach them about ideas but it also shows them that we value their viewpoint as well. So similarly, when things happen at home or with the kids, I will also share and discuss with Pann. This is so everyone is always up-to-date and on the same page.
 Marketing: How different are your management/working styles?
PL: I do think we have similar but also different working styles. End of the day, we treat everyone at home as grown adults even though they are still so young. I just believe that they should be responsible with what they do and put in their very best to their commitments, no matter how small.
CL: Well I cannot really pinpoint exactly the differences or similarities. Mainly because even if we are discussing about our creative work or handling the discipline of the kids, Pann and I will always again, be on the same page, to always come to the same decision. This is very important for us and it has been like this since day one.
The kids understand this as well so there will never be the case when one will say "Mom said this but Dad said that". We do not believe in that system.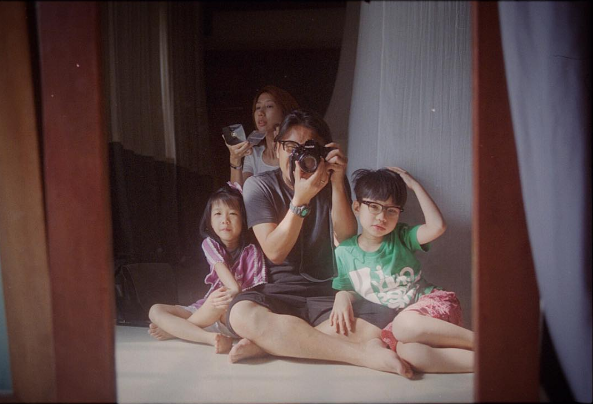 Marketing: Who's the bigger workaholic?
PL: I am for sure the crazy one. I don't really feel I am working though. I am just obsessed with what I love doing.
CL: Hah! Pann wins, hands down that's for sure. He is more than crazy and I'm not the only one who says that. Pann is an extremely hardworking guy and yes often to the point of obsession. I always tell him it is both a blessing and a curse. You will never ever find Pann sitting down doing nothing, unless he is being 'forced' by the kids to. But he truly loves what he is doing so it is not 'work' to him.
Marketing: Have you worked on projects together? Can you share any that you might hold dearly?
PL: Claire and I have been collaborating on projects since we were students designing music albums, branding projects. We are not new to working on projects together and we love the process. It can get tense sometimes, but it is always fulfilling. Now we work on projects for Holycrap.sg and it's been awesome so far.
CL: Yes we have been working together since our poly days actually. And now with Renn and Aira, we have have been working on the kids art projects since 2011. Renn and Aira have done six art exhibitions so far and we started our family zine, Rubbish Famzine, in 2013.
We have published four issues and we are in the midst of getting the fifth issue out. Working with Renn and Aira as a family has been nothing short of amazing. It definitely is both super fun and stressful as well, especially for the kids having to juggle all that with school. Our famzine is very dear to us and is filled with, and done with a hell lot of love, sweat and tears. But this experience and the memories created will forever be priceless.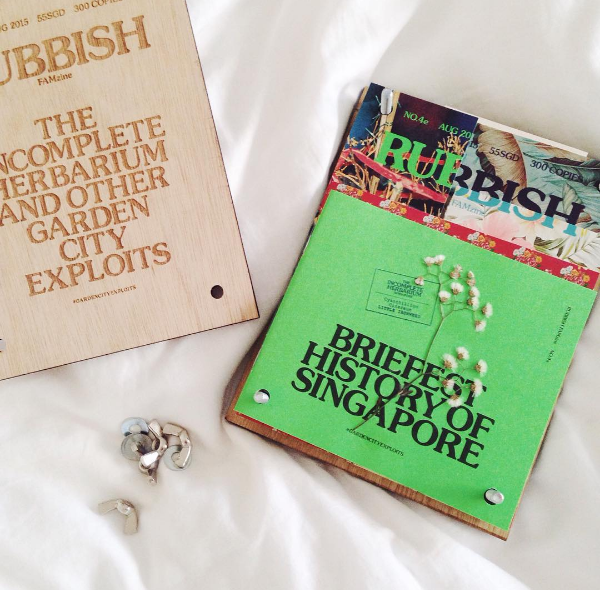 Marketing: How do you inspire each other?
PL: To me getting inspiration is not a conscious decision. You get inspired because you love what you do and love to observe and absorb from your surroundings as much as possible.
CL: I suppose being or getting inspired is very much an intangible aspect of life. To be 'inspired' by someone simply means you love and agree with that person's point of view, or ideas, or thoughts or beliefs. And you find yourself trying to do certain things in a similar way which will actually make you be better at what you want to do.
 Marketing: How do you unwind?
PL: I love watching movies and listening to music. That's how I really unwind.
CL: Pann is totally a TV/movie addict! When we were much younger, Pann and I would watch three to four movies back to back! But not anymore obviously.
Now, all our family members are TV addicts too. We watch a lot of movies with the kids. We believe it is important because it is not only entertaining but there are so much to learn from the movies. Pann credits much of his creativity to the years he spent watching TV when he was a kid himself.