Facebook is the world's largest sports stadium. Sort of a weird fact to throw out there, but given its access to a billion-plus daily users, it's not a completely out of place Friday fun fact.
The social networking giant says it counts some 650 million users as sports fans and to help engage them in a deeper way, Facebook has launched a dedicated platform for real-time updates on games, popular posts from fans, statistics and commentary from experts.
Facebook Sports Stadium may also be stepping up to the podium to take even more of Twitter's turf. The micro-blogging site has long been a destination for sport nuts to live-tweet play-by-play action. But Facebook wants a bigger slice of the pie.
It's a move not uncommon for tech giants. China's Sina counts some 500 million users on its Sina Sports platform and is actively pitching for broadcasts rights around the globe - the most recent being an exclusive deal with Manchester United. The likes of
But Facebook thinks it can offer something new and it's probably right. Like it or not the likes of ESPN, SB Nation and Fox Sports, while among the biggest sports platforms globally, still operate as traditional media and can not offer - real-time interaction with friends via a platform they spend loads of time on.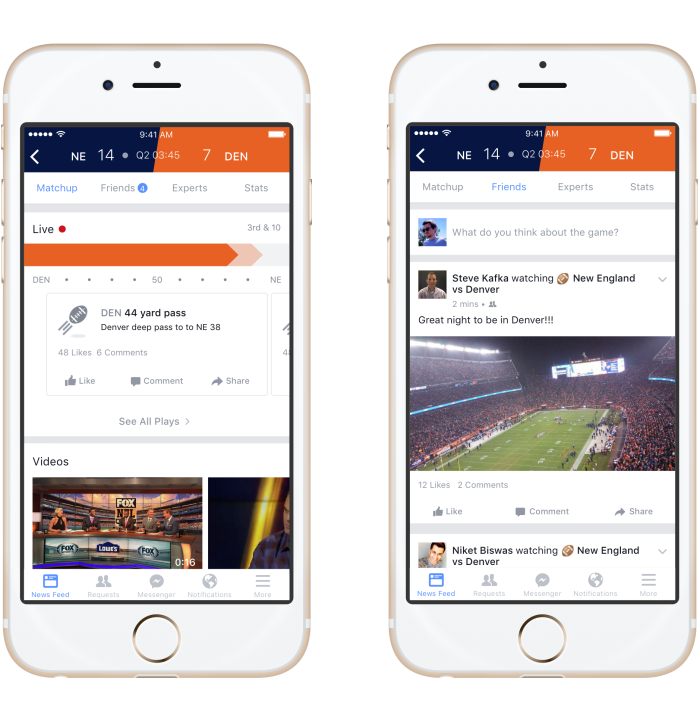 It probably won't seem out of place to see Facebook start bidding for digital broadcast rights to major sporting event sometime soon. Digital right is something that will no doubt become as lucrative, if not more, than traditional and pay-TV rights. It is, after all an Olympic year.
It also may be the start of more business verticals for the social networking giant as looks for new ways to build communities around its massive user base.