The social network giant unveils new ad offerings both for its own platform and for its third-party ad network.
Facebook announced Tuesday that it is expanding its autoplay video ad format to the third-party publishers that plug into its mobile ad network.
Advertisers aren't able to buy ads specifically to run on the mobile ad network; instead it's like an overflow room, where Facebook takes the ads that run on the social network and syndicates them to others' apps based on the advertiser's defined targeting parameters.
Facebook will also make available slideshow-like carousel ads which can showcase up to five images within a single ad unit.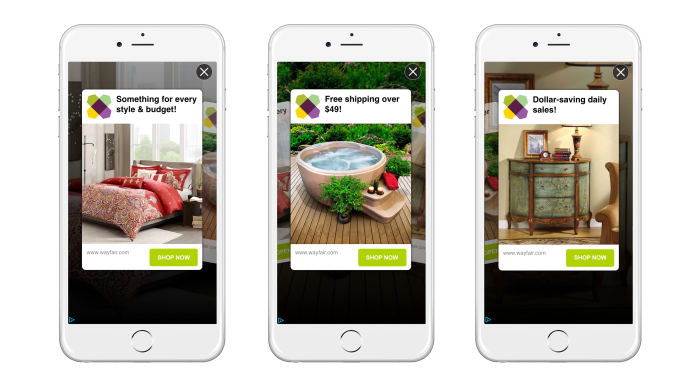 The social network is also extending its dynamic product ads that target based on what users have considered purchasing or previously browsed on e-Commerce sites.
Meanwhile, Business Insider reports Facebook is working on a stand-alone app that will push breaking news alerts from partner publications, with users selecting which publications they follow.