The march of restructuring print press continues. After Next Magazine, several media outlets have reported that East Week magazine plans to downsize its editorial personnel.
Hong Kong Economic Journal, citing an unnamed employee of East Week, reports the weekly magazine offers "voluntary redundancy packages" for its editorial staffers.
The source says the flagship magazine of Sing Tao News Corporation will eliminate positions from reporters, editors to proofreaders.
Meanwhile, Ming Pao's website reports the layoffs are expected to trim one third of its total staff, from news desk to entertainment desk.
Those who have worked for less than five years will get an extra one month's salary if they accept the offer. Staff with five to 10 years' experience will get an additional two months' pay. Those who have worked for more than a decade will get an extra three months' pay, according to Ming Pao.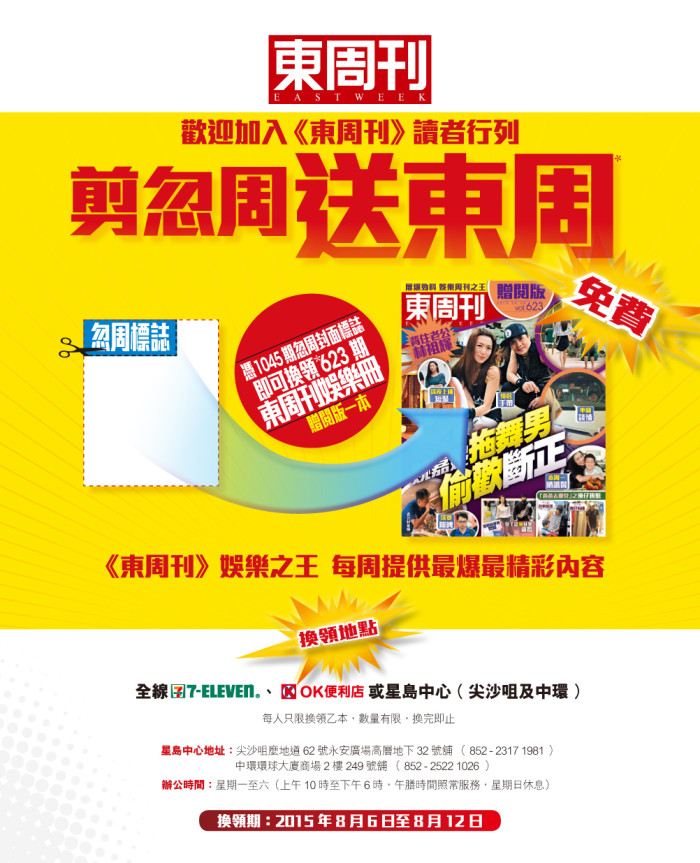 Earlier this month, East Week asked reader to cut out the logo on the final issue of Sudden Weekly, and exchange it for a free copy of its East Week magazine.