Dream Cruises, the first-ever Asian luxury cruise line, has christened its maiden luxury cruise ship, Genting Dream, and embarked on the journey in Guangzhou (Nansha), becoming the first luxury cruise ship to make Guangzhou its year-round home port to help advance the cruise market in Southern China.
During the opening ceremony, Genting Dream's official Godmother, Puan Sri Cecilia Lim, the wife of Tan Sri Lim Kok Thay, chairman and chief executive officer of Genting Hong Kong, performed the official christening along with Chinese government officials and top executives from trade and industry.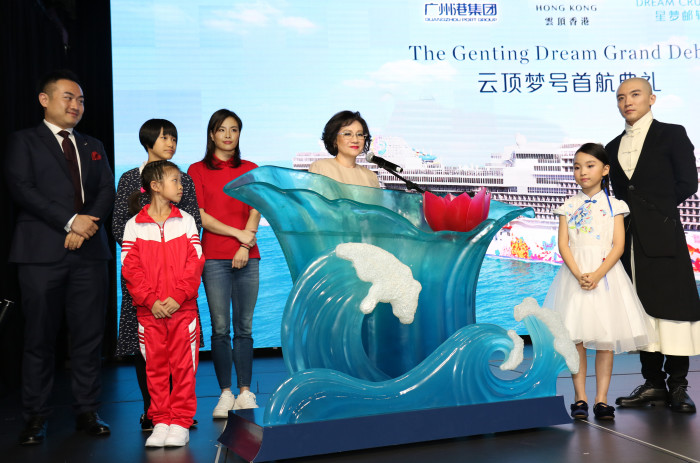 Thatcher Brown, president of Dream Cruises said, "Our story here actually began in November 2015 when we chose Guangzhou (Nansha) to announce our new Dream Cruises brand. In a scant year's time, and coupled with the recent homeport of SuperStar Virgo, we have seen passenger numbers grow to over 300,000 resulting in Guangzhou (Nansha) becoming one of the top 3 ports in China today。"
He added. "I am truly grateful that we have been able to fulfill this dream of success together with the launch of Dream Cruises and the debut of Genting Dream."
Also, as part of the company's commitment to support the region, and especially its youthful dreamers, the company also launched the "Dream Big" initiative, a new project developed by Dream Cruises to provide essential support to nurture talented children in the region.
Attendees at the opening ceremony were introduced to the first three highly gifted Chinese beneficiaries of the "Dream Big" program, each of whom has a unique talent and is following their dream to be the very best in their individual arenas.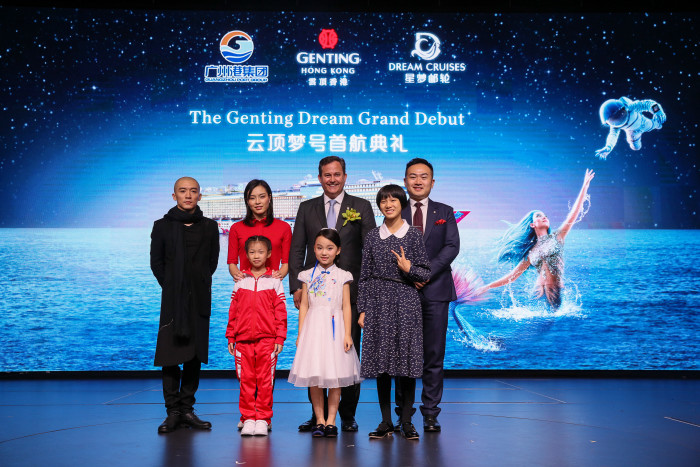 The three inspiring youngsters were accompanied on stage by Genting Dream's Godmother, Puan Sri Cecilia Lim, and mentors including founder of the Qiu school of Peking Opera Jirong Qiu; London-based Chinese pop artist whose beautiful artwork adorns the hull of the Genting Dream Jacky Tsai; and eight-time world and five-time Olympic champion Minxia Wu.
The cruise then set sail for her maiden journey from Guangzhou (Nansha) on a 6D5N voyage to Vietnam wowing local onlookers with "I love Guangzhou" emblazoned across her decks in a kaleidoscopic display of her state-of-the-art LED lighting system.