A recent property ad has caught the attention of the Advertising Standards Authority of Singapore (ASAS).
The print ads for a new Dolphin Villa created by Funtasy Island Development, the property developers behind a Batam villa project, promised an exaggerated friendly interaction with dolphins on its collateral, while providing a clear view of the Marina Bay Sands skyline.
According to The Straits Times, ASAS has objected to the ads and has asked for the developers to change them. The article stated that the main issue that ASAS had with the ad was it promoting that iconic structures such as the Marina Bay Sands are visible from the villas. Other issues ASAS had with the ad include the promise of "a guaranteed rental of 7% a year".
Meanwhile, the ad on ST also makes a claim that an anonymous customer has expressed how much he likes the property.
Take a look at the ad that ran on ST: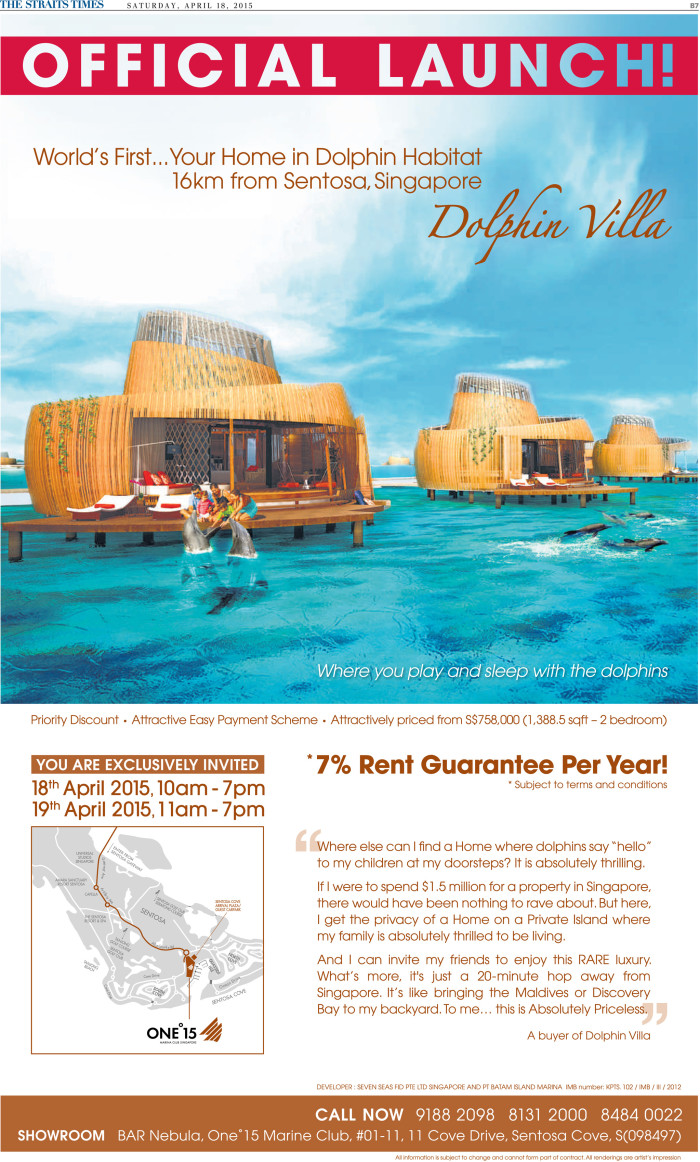 (photo courtesy: ST)
Meanwhile, here's a video of the ad running on its website as well:
https://youtu.be/PhHg8TD91vs
A quick check by Marketing showed that all the information about the villa has now been removed and only the words "Coming soon" appear.
ASAS was unable to respond to Marketing's queries at the time of writing.
However, responding to The Straits Times, ASAS chairman Tan Sze Wee was quoted saying that several parts of the ads are not acceptable and the advertisers need to stop making these claims immediately.
Marketing has also reached out to Funtasy Island Development for a statement.