In conjunction with its 34 years in Singapore, Délifrance launched its "Daily Délifrance Coupons" initiative to make a targeted marketing effort with its consumers after the festive periods. The coupons, which featured value-added meal sets and daily specials, were launched in February to encourage continuous consumer spend.
The coupons were distributed to recipients via direct mailers through both traditional physical and digital ways. Traditional direct mailers were disseminated to get the coupons into the hands of consumers at households and offices. Meanwhile, Délifrance leveraged digital media to enable itself to obtain a wider reach, along with giving customers an opt-in response option.
When putting the coupon deal together, each deal was carefully considered in terms of what would be most desirable to customers. This was with the goal that customers would keep it in their wallets and mobile phones for redemption at Délifrance outlets.
The direct mailer not only aimed to target and reward existing customers during slower periods to draw continuous support, it also aimed to draw new customers through the use of the mailer. The campaign ran over four months with targeted incremental sales of 12%, of which it had surpassed.
Aside from the use of direct mailers, Délifrance claims it has looked towards engaging in continuous upgrades in product innovation, new products, concepts and flavours. This has evolved to cater to new customers and stay ahead of the game. Over the past year, the brand developed products such as oriental flavoured Feuilletés, Asian-inspired sandwiches and Lava Croissants.
In 2016, in a bid to create more brand awareness and achieve effective marketing, it also leveraged on social media and the strength of food bloggers to promote its products.
When it comes to the Singapore audience, Délifrance views itself as the epitome of French bakeries, specialising in baked goods such as Baguettes, Feuilletés and Viennoiseries. It also prides itself for its croissants.
Objective
Encourage continuous consumer spend post the festive periods.
Target audience
Existing Délifrance customers and potential customers.
Results
Surpassed targeted incremental sales of 12%.
The writer is Loke Zing Zing, assistant marketing manager at Délifrance Singapore.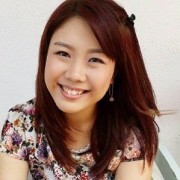 The Direct Mail Case Study is brought to you by Marketing Magazine in association with DMrocket.