An installation combining fashion with modern art, French luxury giant Christian Dior has launched its traveling exhibition in Hong Kong with the aim to bring younger customers to the brand.
Titled "Lady Dior As Seen by", the traveling exhibition, which first launched in Shanghai in 2011, reached Hong Kong last Wednesday and will run until 23 September.
The exhibition showcases a collection of Dior-inspired photographs and sculptures of its core heritage product Lady Dior bags created by a long list of world-acclaimed artists such as David Lynch, Alice Anderson, Annie Wan and Olympia Scarry, to name a few.
Three special edition of Lady Dior bags created exclusively for the exhibition will also be exhibited.
The exhibition is part of a campaign to promote two newly renovated flagship boutiques, at Pacific Place and The Landmark, which reopen this month.
Dior president and CEO Sidney Toledano once describes traveling exhibition as "a way of speaking about the savoir faire, the creator, the house and its history" in a New York Times article. He said people who attend its exhibitions would "understand that Mr Dior was an artist" and there is a way of contemplating its products with fine art.
Following Milan, Tokyo, and São Paolo, the Hong Kong stop marks the first time for the exhibition to be mounted outdoors at Central Pier 4, where it was transformed into a gigantic Lady Dior bag elegantly lying on top of the pier, with the facade decorated by outsized iconic Dior handles and charms.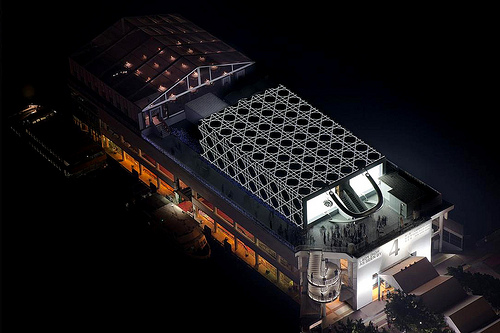 While established customers are growing older and a more powerful group - affluent millennial generation - continues to dominate the rapidly evolving Mainland China luxury market, many luxury fashion brands that rooted in heritage have come to acknowledge the urgent need to gain new supporters from this segment.
Now more than ever, the world's most sophisticated fashion labels are tying their products to contemporary art in an effort to revitalise their brand image and to enhance their identity through glamours traveling exhibitions, aiming to reach out to the highly-educated millennials in China.
Chanel, for instance, has put together a modernist exhibition named "Culture Chanel" traveled from Beijing to Gunagzhou earlier this year in January. The exhibition featured Gabrielle Chanel's unique journey with the label through photographs, films, couture pieces, accessories and a series of Picasso's paintings, giving mainland luxury shoppers a rich cultural connotation behind the label.
Along the same line, Burberry has also presented its forward-thinking approach with a digital project "Art of the Trench" launched at Shanghai after Chicago, Brazil, and India, where it showcased a series of Burberry-inspired digital installations allowing guests to explore through interaction with the touch-screens in-store.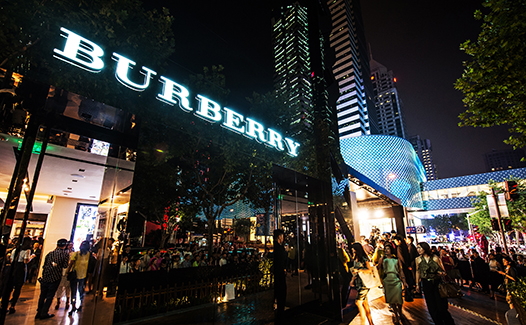 Meanwhile, Louis Vuitton's "Travelling Curiosities" exhibition in Shenzhen saw British artist Billie Achilleos to transform the iconic Louis Vuitton bags into intricate critters, offering a more artistic approach and a new interpretation for the traditional brand.