Every year on this day, brands all over the world set their creativity, and shall we say, mischief in full gear to commemorate April Fools' Day. While some brands are still keeping their tricks in secret, here are some suspicious activities in ad land that are worth looking out for!
Domino's Pizza Malaysia
Domino's Pizza Malaysia has launched a limited edition "crust-only" pizzas for crust lovers. Yes, you got that right – there is no fillings in the middle. Just good old "fluffy hand-tossed crust paired with a generous sprinkle of Eggstra-Shiok Salted Egg powder." Announced as an Earth Hour initiative, Domino's Pizza Malaysia promises those who sign up on their pre-order form before 1 April a free salted egg scented candle to light up their nights.
Deliveroo
On the contrary to Domino's Pizza Malaysia, Deliveroo announced a pizza crust ban due to "overwhelming anti-crust feedback from customers."
The food delivery company reported in a press release that "no crusts" has become the most frequent menu personalisation request from customers placing pizza orders across all of its 14 markets. Coining this group of customers as "crustomers", Deliveroo also added that,
Psychologists believe that this newfound resentment towards pizza crust may be one of the long-term side effects from parents' removing the crusts on their children's sandwiches.
The crust cull is supposed to take effect on the Deliveroo website and app on 1 April, which is too much of a coincidence, in our opinion!
7-Eleven Malaysia
Consumers have always known donuts to be sweet and savoury, but 7-Eleven decided to get creative on April Fools' Day by introducing four new spicy flavours – Korean Gochujang, Malaysian Sambal, Thai Sriracha and Hong Kong Sweet Sour. While some netizens were quick to spot the April Fools' prank, some commented that the spicy donuts would probably be delicious. The Facebook post garnered 5.4k reactions, 557 comments and 340 shares at the time of writing.

Michelin Malaysia
Do the smell of burning tyres make you uncomfortable? Fret not, Michelin Malaysia decided to introduce a new tyre named Roselia, which will enable users to smell the sweet scent of roses when they slam on the car breaks. This prank certainly tickled netizens, which urged Michelin to come up with durian-scented tyres.

GrabFood Malaysia
In a Facebook post, GrabFood said that they have found 1500 beta-testers for GrabFoodCopter, a service to deliver food to customers' doorsteps from anywhere via helicopters. In a short promotional video, the company even called for more to sign up as a beta tester. The service is expected to launch on 1 April.
While we are sure many customers wish this is true, we can't imagine so many food delivery helicopters allowed in the airspace. But, we shall see!
[[UPDATE]] – We have found 1500 beta-testers for GrabFoodCopter. Thank you for signing up. Everyone else, stay tuned on Monday for our launch. Introducing: GrabFoodCopter, satisfying your every craving near or far! We're launching soon and are looking for beta testers for GrabFoodCopter, so if you're interested to have all your favourites delivered to your doorstep from literally anywhere via helicopter, sign up.

Posted by GrabFood on Thursday, 28 March 2019
Foodpanda Singapore
Meanwhile, foodpanda Singapore's food delivery via jet blates is slated to launch on 1 April. It is expected to shave delivery times by half, reducing it to 15 minutes or less. However, it has been revealed now that it is actually an April Fools' Day joke.
To not disappoint Singaporeans, foodpanda will be rewarding one customer with a personal jet blade session with Ola Beach Club on Sentosa. Customers who include "fpjetblade" into the voucher code box between 27 Mar and 5 April 2019 when they order on foodpanda will be eligible to win the jet blade session. The winner will be announced via foodpanda's Instagram page on 8 April 2019.
Foodpanda also added in a press statement that it is committed to ensuring that consumers receive their orders within 30 minutes or less and is constantly exploring different modes of delivery.
Manulife Singapore
If you are a follower of Manulife Singapore on Instagram, you may have seen several posts by "Mrs Fortune Teller" since March. A quick search to @manulife.singapore profile will bring you to a page with zero posts and about 10 followers, while @mrsfortunetellersg sees over 1,500 followers.
That is because Manulife has hijacked its own Instagram account, archiving almost 200 existing posts and taken on the persona of Mrs Fortune Teller! To avoid suspicion, it has cloned a fake account to take on its own identity.
Over the course of one month, Mrs Fortune Teller has received over 500 questions from the public about their future via its "ask me anything" session on Instastories. To answer the questions, the account held "live readings" with friends of Mrs Fortune's friends such as influencers Maxi Lim, Noah Yap and Chua Enlai.
Cheryl Lim, VP, head of branding, communications and sponsorships, Manulife Singapore said the prank serves as a launchpad of a two-month campaign that seeks to engage the insurer's target audience in conversations about financial planning and adulting.
Sunshine Bakeries
According to its Facebook post, Sunshine Bakeries is adding a new bubble tea flavoured bread to its range next month. Not only does the bread come in five different sweetness levels, but it also has tapioca pearls swirled up in it.
Bubble tea fans have since spoken up in the comments section, praying that the announcement is not an April Fools' prank. We are keeping our fingers crossed!
Common Ground
Remember Fyre Festival, the party that never happened? The failed luxury festival has made waves worldwide and was even made into a documentary on Netflix. It looks like the Fyre Festival is making a revival on this site, which said "We're making it happen."
Filled with details of the festival, the website looks legitimate but clicks to check ticket availability would reveal that it is actually an April Fools' joke by co-working space in Malaysia, Common Ground. However, a notice reads, "we never joke about a party" and provides details of a networking party that Common Ground is holding together with other partners.
Durex
We don't know about you, but  we found Durex's new fish skin condom with Mala Hot Pot flavour a bit hard to believe.
Indeed, its microsite cheekily revealed a partnership with The Golden Duck. Besides promising to cook up "something fiery soon", Durex is also giving its first 500 customers through the site The Golden Duck vouchers to celebrate April Fools' Day.
Tinder
Dating app Tinder has launched a height verification feature that allows users to "say goodbye to height fishing." It said in a blogpost,
Let's be real, when it comes to online dating — honesty is the best policy. Yes, your height matters as long as every other shallow aspect of physical attraction does.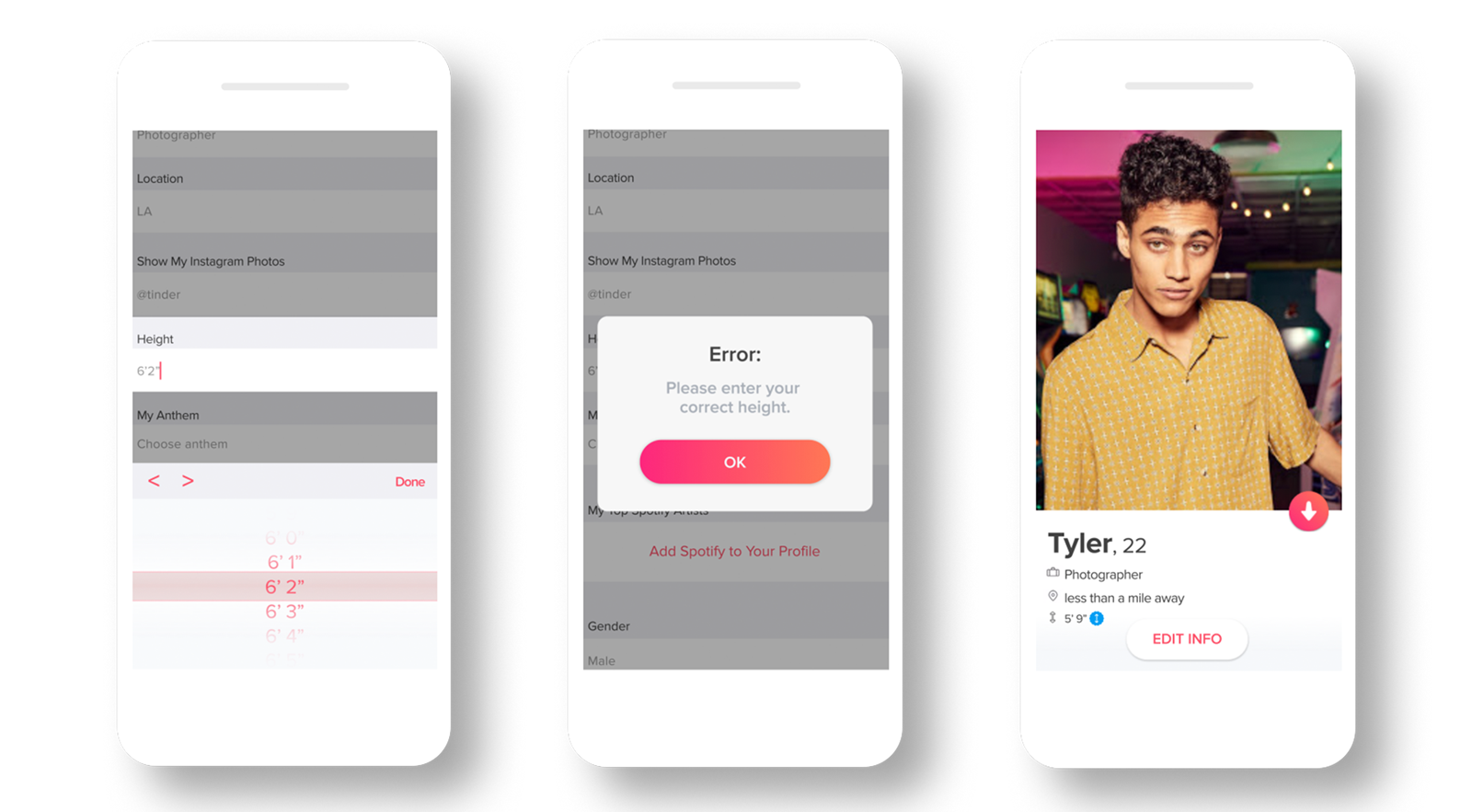 While the efforts by brands are commendable and no doubt great for laughs, not all believe in the efficiency and effectiveness of April Fools' initiatives.
Last week, Microsoft's chief marketing officer Chris Capossela had sent an internal memo to his staff to stand down on external April Fools' activities, according to The Verge. The note added:
"Sometimes the outcomes are amusing and sometimes they're not. Either way, data tells us these stunts have limited positive impact and can actually result in unwanted news cycles.
Considering the headwinds the tech industry is facing today, I'm asking all teams at Microsoft to not do any public-facing April Fools' Day stunts. I appreciate that people may have devoted time and resources to these activities, but I believe we have more to lose than gain by attempting to be funny on this one day."