Fresh from its billion-dollar merger, the Dentsu Aegis Network has officially launched its media planning business Dentsu Media in the Philippines this Monday.
Dentsu Media is the group's second Dentsu-branded business in the island nation together with Dentsu Philippines, which have been in the local creative scene for the last 12 years. The Manila office is led by Jam De Guzman, director for media services.
De Guzman shared with Marketing that Dentsu Media is in the process of integrating with Aegis Media, following Dentsu's $5 billion acquisition of the London-based ad group last March.
He clarified that Dentsu Media does not replace Dentsu Indio, a full-service agency formerly led by ad veteran TJ Parpan, now group CEO of Hot Air Balloon. The unit was officially closed in 2012.
"What happened is like an unbundling, with Dentsu Philippines remaining as a creative agency and its former media department now having its own business entity as Dentsu Media Philippines," De Guzman explains.
Before the split, Dentsu Philippines' won the Department of Tourism's media planning and placement business in a four -way pitch in August 2012. The agency was part of the "It's More Fun in the Philippines" campaign and the recent "PHthankyou" campaign for Typhoon Haiyan together with BBDO Guerrero.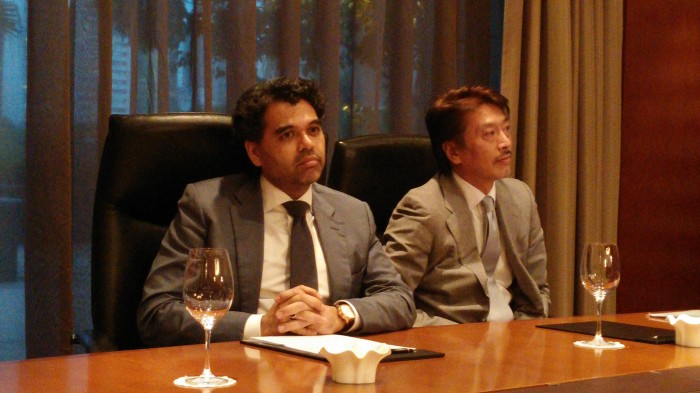 Dentsu Media will be pitted against media planning heavy weights like Omnicom, Havas Media Ortega and ZennithOptimedia – competition that Dick Van Motman, chairman and CEO of Dentsu Aegis Network SEA, says is attractive rather than intimidating.
"We are attracted by it that's why we increasing our activity in the Philippines. Clearly, besides a very interesting market, it has a great talent base now present in the international stage."
Dentsu Aegis did rope a commendable roster of experts in the last couple of months. In January, the group has hired BBDO Guerrero's creative duo Gary Amante and Rey Tiempo as joint executive creative directors starting this month.,
Regionally, the company has hired four new creative leaders since April 2013 – Ng Heok Seong (Dentsu Singapore), Andy Soong (Dentsu Alpha, Vietnam), Chow Kok Keong (Dentsu Utama, Malaysia) and Joey Ong (Aspac, a Dentsu affiliate in the Philippines).
Dentsu Aegis Network manages Dentsu's business outside Japan and Aegis Media's business worldwide. Both entities will continue to operate separately but will be led by the Dentsu Aegis Network management team and board of directors.
Nonna Nanagas leads Dentsu Philippines as president while Aegis Media has Miguel Ramos as chairman.
(PICTURE: Dick Van Motman, chairman and CEO of Dentsu Aegis Network SEA and Hideo Rai, CEO of Dentsu Media & Digital Network)