Dairy Farm International Holdings Limited announced Graham Allan is to step down as group chief executive on 31 August 2017 after five years with the company and Ian McLeod will take the top spot at the retailer based in Hong Kong on 18 September 2017.
McLeod, who earlier announced his departure as CEO of Southeastern Grocers in the US, has been named as group chief executive of the Hong Kong-headquartered retail group.
Dairy Farm chairman Ben Keswick said in a statement that Allan has pioneered change initiatives and laid the foundation for further growth across the region and notably in China.
Dairy Farm operates under several brands in Asia, including Ikea, GNC, 7-Eleven, Giant, Rustan's Supermarket and Mannings.
McLeod has over 30 years of experience in the retail sector. He spent his early career with Asda in the United Kingdom and Germany before joining the Halfords Group in the United Kingdom in 2003 where he was appointed chief executive.
[caption id="attachment_182507" align="alignnone" width="300"]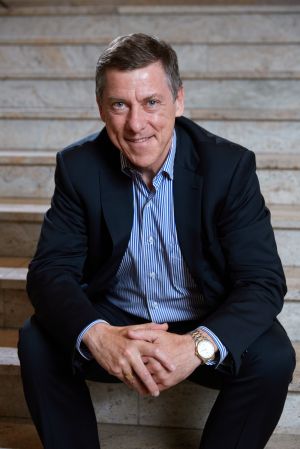 Ian McLeod[/caption]
He joins Dairy Farm International from Southeastern Grocers, the fifth largest supermarket chain in the United States, where he has been chief executive since 2015.
"Ian brings with him extensive strategic and operational retail experience with a strong track record of driving profitable growth. We would like to welcome Ian to Dairy Farm, and to wish him every success in taking the Group forward on its next stage of development," Keswick added.