Late in 2012, Dentsu Möbius hired Fredrik Englund, former creative director of OgilvyOne, as regional creative director. The agency has since been on a winning streak bagging work with clients such as Mondelēz and Singapore Airlines, among others.
We catch up with Englund to find out more about the person behind the work.
How did you stumble into this industry?
I never really had a master plan. I've been lucky and flexible enough to arrive at opportunities as they came along. As long as you're curious and never stop learning you can end up anywhere.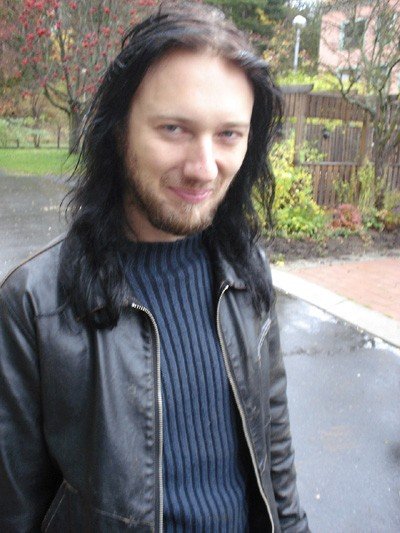 Harshest thing anyone has said to you?
I was once told I don't have what it takes to make it in the big agencies.
Meanest thing you've personally said to anyone. Do you regret it?
I've never been a mean person. Not intentionally, anyway.
Proudest moment in your career?
Seeing my previous team pick up a Cannes Gold Lion last year. The fruit of almost two years of work with a great client and great team.
A mistake in your career you won't forget?
I sometimes think I played it safe working in Sweden for a bit too long.
Weirdest thing you've ever done in your career?
Having a discussion about our favourite eight-bit Nintendo games with the CEO of Konami. In a rooftop jacuzzi. In our underwear.
How do you get inspired when you aren't?
Get out of the office. Agency offices are not very conducive for creative work. Usually the best ideas come when you are somewhere completely random, thinking about something completely different.
What makes the difference between an average creative and a mind-blowing one?
A mind-blowing creative is never satisfied with his work. He is always curious to see if the work can be taken further or in a different direction. He doubts and questions his own solutions and even has the guts to kill his own ideas if they aren't working.
Most frustrating thing about being a creative?
The most frustrating thing is seeing a great, pure idea diluted and transformed into something that doesn't make sense. Either cut-down in scale because of budgets or simply being muddled up with trying to do too many things at once.
A dream brand you would like to work on and why?
It would, of course, be great to work on Nike, Coke and the likes, but honestly, I get more excited by a big brand that really needs help. In digital, especially, there are some really big, traditional companies, heck even entire industries, that are struggling to keep their relevance.
How do you wind down on the weekends?
I draw, build LEGO, play with trains and spaceships with my kids. They replenish my curiosity because to them, even the most excruciatingly boring things in life are fascinating. They teach me how to see it that way again.
[gallery link="file" ids="47420,47423,47422"]